10/30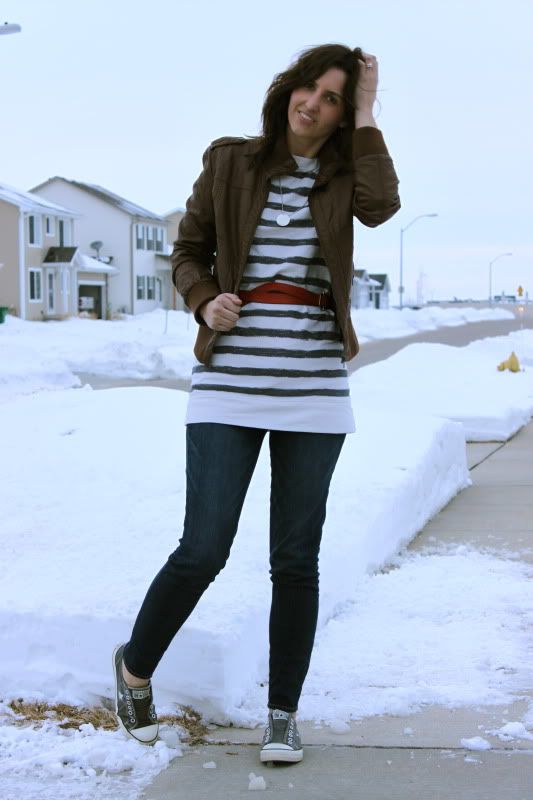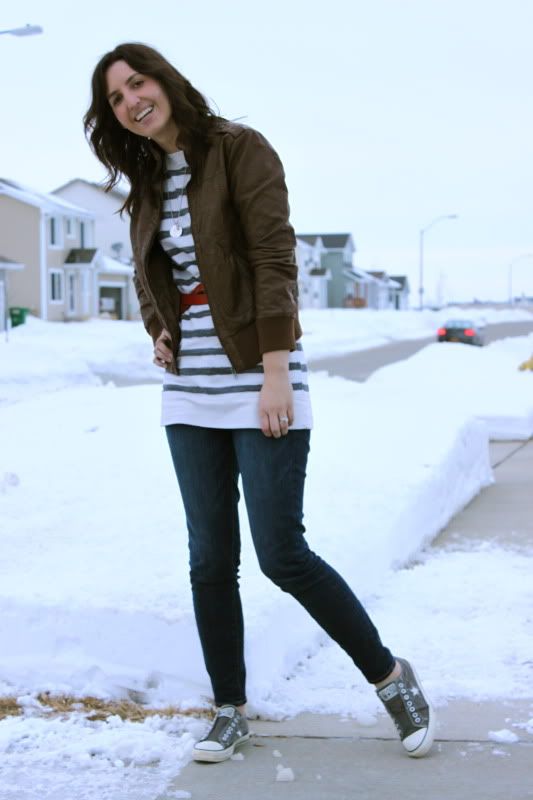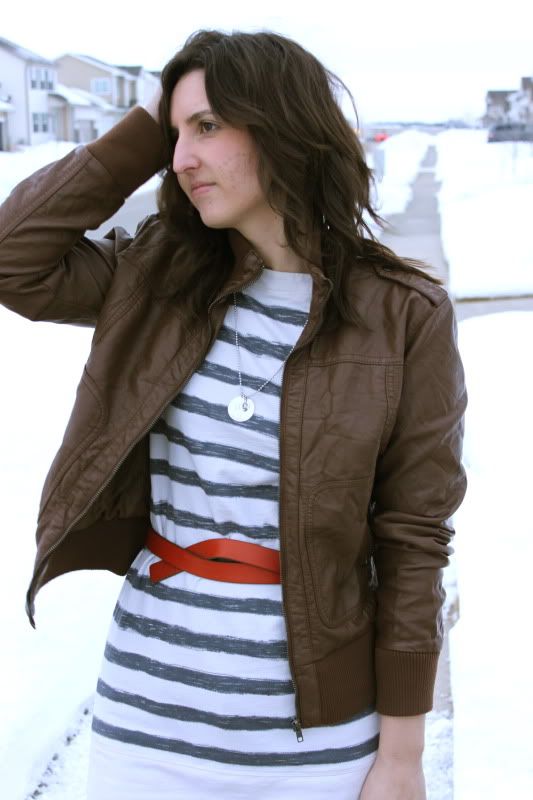 when:
tuesday, feb. 8, 2011
what i wore:
dress: loft
jacket: target
necklace: gift
belt: american eagle
jeggings: american eagle
shoes: target
where:
work
i'm sorry if you are getting tired of these jeggings. as much as i love them, i'm eagerly awaiting the return of my skinny jeans. remember how they ripped? well, turns out there is a wonderful little thing called denim therapy. my co-worker told me about it and even brought in her jeans for me to take a look. so i sent my jeans in and they are fixed, but they got stuck in "adverse weather conditions" in indiana on their way home. i put them in my 30 because i thought they would be here by now. once they are, i'll be posting a before-and-after!