13/30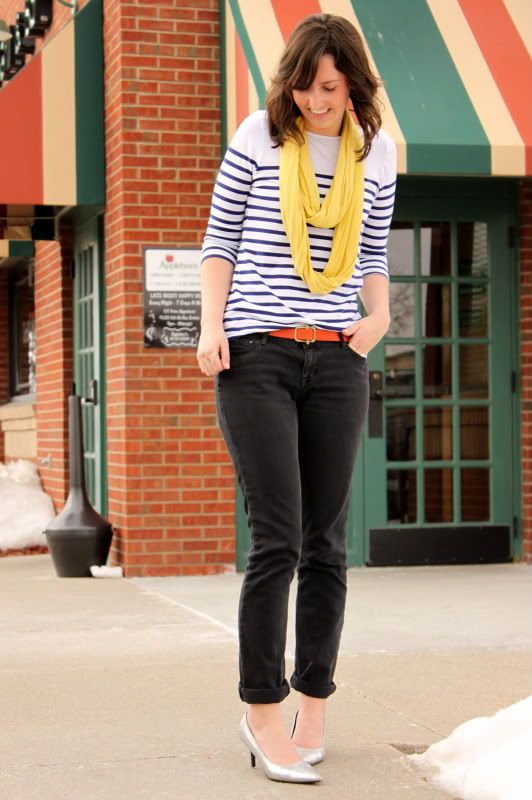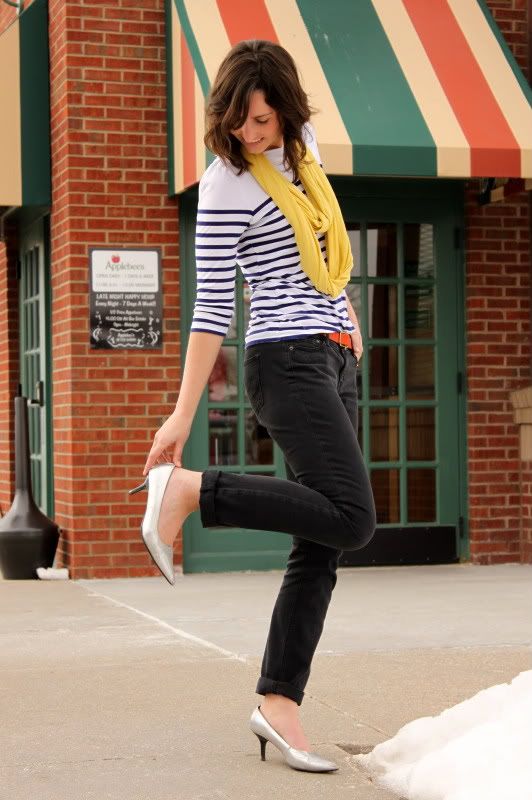 when:
friday, feb. 11, 2011
what i wore:
shirt: old navy
scarf: gap
jeans: express
belt: american eagle
shoes: target
where:
work, get-together with friends
can you tell where i am in these photos? haha. we're outside applebee's on our lunch break. we go out to eat every friday with a group of friends from work, and we rotate through different restaurants depending on how we're feeling that day. have you been to applebee's lately? the menu is so good right now! Eric and i get the ultimate trio. it is the perfect amount of food to share. we love the pork wonton tacos, chicken wonton tacos and spicy queso blanco. has anyone else tried this? yum yum yum!
i like this outfit, but for me it was better in the mirror than i'm seeing on camera. the dark blue stripes look almost black, so the contrast with the mustard scarf doesn't really come through. and my belt looks neon-ish (maybe because of the orange on the restaurant?), but i don't think it really is that bright.