30 items, 30 days, 30 outfits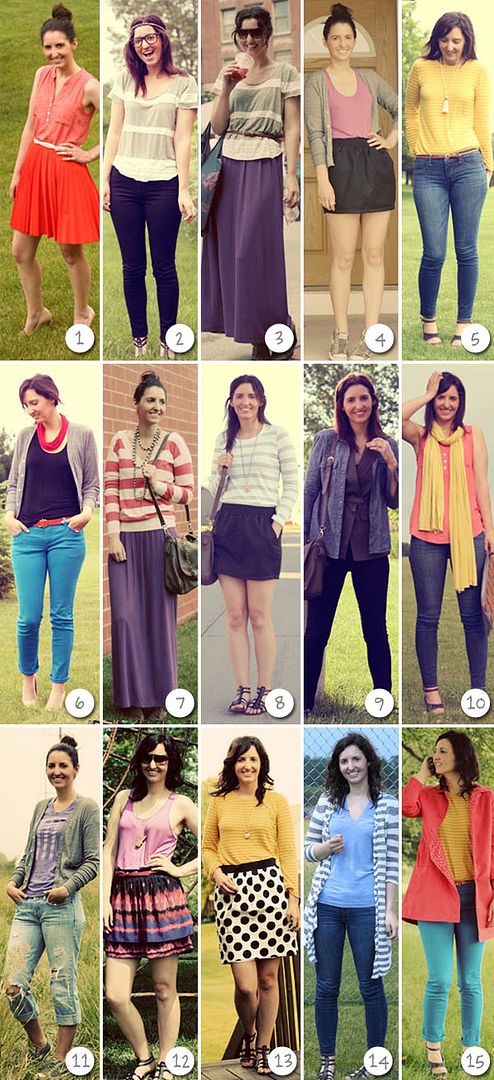 WHY I REMIX…
because otherwise i would wear jeggings every single day.
because it gives me a purpose and a plan when i get dressed each morning.
because it produces creative outfits.
because it lets my clothes play with each other.
because i only want to buy things that i really love and that fit within my budget and my style. so i take 30 days off from shopping and re-evaluate.
because i need to constantly be reminded that i have enough clothes.
because i want to fall in love with my clothes again. i bought them for a reason, but i keep adding to my collection and, sadly, often forget about once-loved pieces.
SHOPPING LIST
i did shop during this challenge (i was on vacation!), but here's what i think my spring/summer closet is missing:
nice, plain t-shirts (so i can look like this)
a pair of dressy shorts
a new pair of sandals
another swimming suit
floppy summer beach hat
you can also see my entire wardrobe wants list.
so, what do you think? what was your favorite outfit?