i've got the blues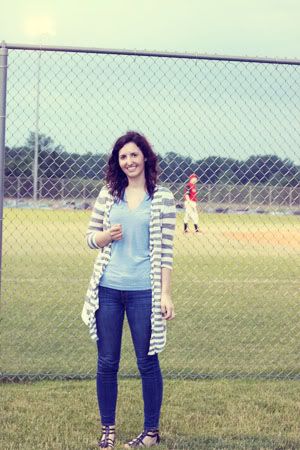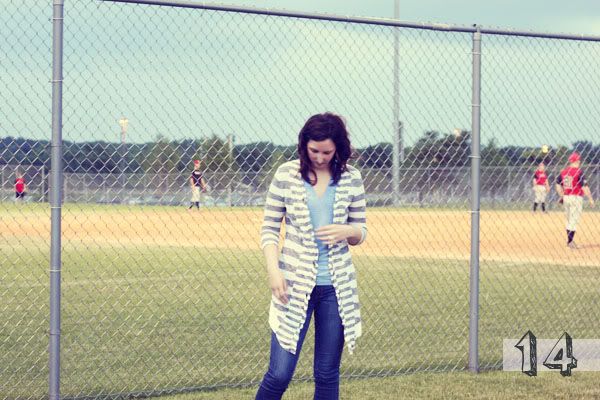 photos by jess rolwes
when: monday, june 20, 2011
what i wore:
t-shirt: american apparel
cardigan: three dots via anthropologie
jeggings: american eagle
sandals: mossimo via target
where: eric's last slow-pitch softball games, dinner
heyyy youuu guuuys!
i'm back from vacation! i have a few backlogged outfits to show you and then i'll post what i wore while we were in south carolina (some 30 for 30, some not).
i really hope you enjoyed my guest posters last week. since we got back i've been busy doing loads of laundry (eric came back from our trip with seven more things than he went there with…he is such a little shopper!) and importing more than a thousand photos from our camera to computer.
p.s. that is my friend doug up there posing behind me in the first photo. i think he feels special because this is his THIRD appearance on snappy casual. bonus points if you can find his face in two of my other posts.