in with the new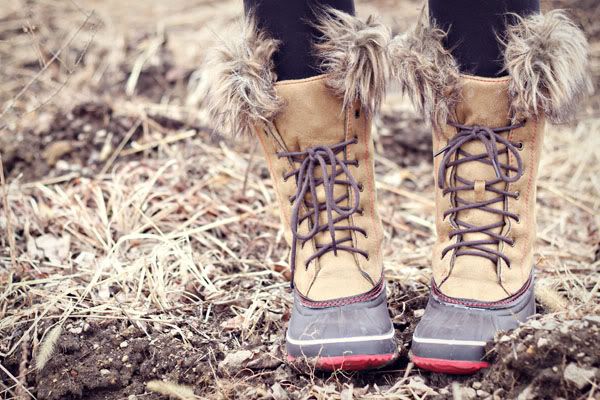 when: friday, dec. 30, 2011
what i wore:
scarf: handmade, gift
shirt: soon maternity*
leggings: soon maternity*
boots: old navy ($15!)
where: errands
it's not often that i wear new items head to toe, but it happened here! i wore this outfit at least three times over our Christmas break. it's just so comfy and really shows off my bump. i figured i'd wear spandex while i can still get away with it. :)
when i asked you which winter boots i should buy, i honestly planned to purchase one of them. i was going to invest in a pair! but we didn't get any substantial snowfall in des moines this year, so i was starting to question whether or not it was worth it…when i walked by these in old navy and realized the $15 gift card i had in my pocket would pay for them. done deal.
» do you like snappy casual on facebook? in the past few weeks i've posted an outfit or two there that may never appear on the blog (some days we don't get to take "official" outfit photos), a photo from the dressing room, my new clearance purchase and baby clothes that i'll be passing down to my daughter. feel free to follow along for these sneak peeks and exclusives!
on facebook you can also follow our other blog, words of williams, and our photography business, williams & williams.
*purchased with gift card won from soon maternity