show + tell: my tights collection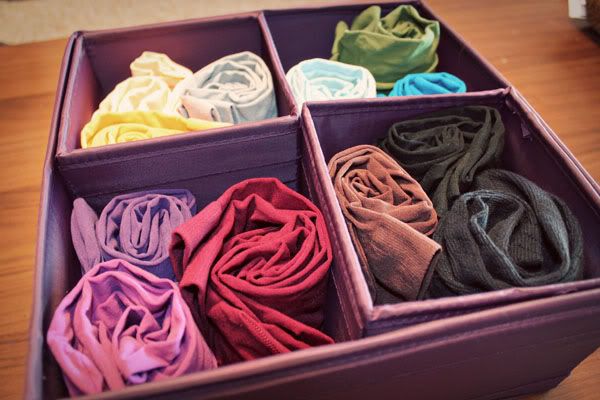 today is colored tights day at everybody everywear! i also wanted to do a little show and tell about my personal collection. when i started my blog i think i only owned two pairs of tights: black opaque and black sweater. :)
needless to say, i have fallen in love with colored tights!
most of my collection is from we love colors, and a few of them are from target and one pair is from dsw. the we love colors ones are my favorite because they fit great and are so thick and warm for winter. my current favorite pair is the maroon ones (worn here). it's a great fall color and adds a lot to my outfits without being too bright. i think my next purchase will be navy blue…
what is your favorite color tights to wear?
*two of my colored tights were c/o we love colors.
*i got the organizer box at ikea this past weekend.