my new wedges!
remember when you helped me pick out sandal wedges? yes, i know it was two months ago…
here are the results:

and these are the ones i got!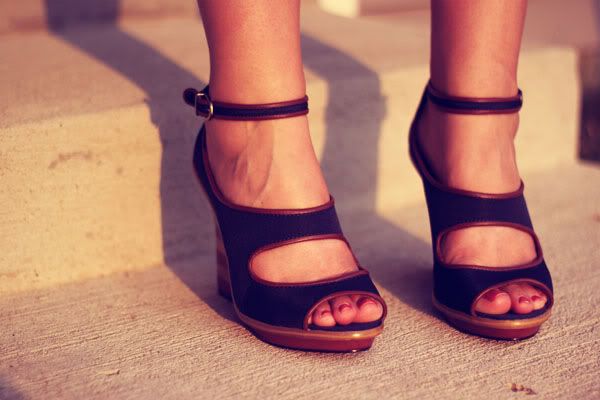 i am in love!
i tried on the ones you guys like the best (mossimo), but i could not get over how much my toes showed. i get weird about that when i wear sandals! also, eric said the leather looked really fake. i didn't think so, but i wasn't in love with them so i decided to not get them.
these lela rose ones from payless were originally $50, but i got them for $27! they're not as versatile as the mossimo ones, but—really—it's totally like me to get the statement ones.
what can i say…i like to stand out!