a newfound confidence.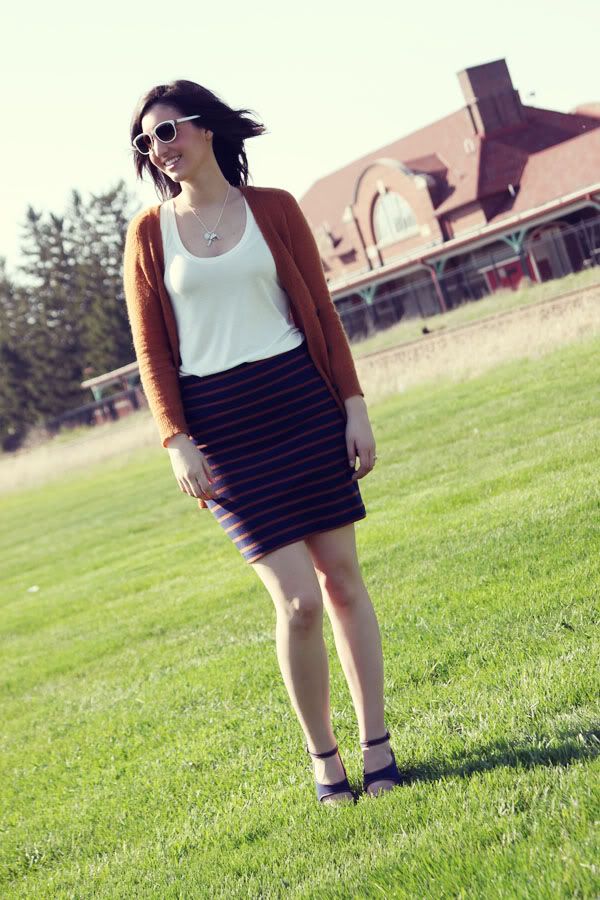 when: sunday, april 1, 2012
what i wore:
sunglasses: won from paul frank
necklace: gift, lisa leonard
cardigan: madewell
tank: gap
skirt: forever 21
shoes: lela rose for payless
where: dance recital
i have to say that becoming a mom has made me appreciate my body so much more. just thinking about what it has been through and produced makes me really proud. it's sort of empowering. and even though i only shower and get dressed every few days, it's really more fun than ever before.
UPDATE: here's a tip on the tank. don't machine dry it! i just pulled mine out and it is half the length it was…sad face.