husband's brilliant idea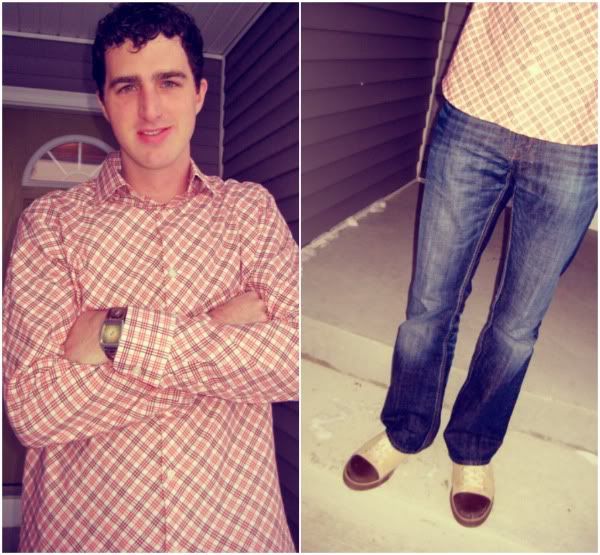 Eric is a pretty fashionable guy. we have similar styles (i've maybe rubbed off on him a little bit…) he likes to ask my opinion, but ultimately buys and wears what he wants. because comfort is his no. 1 priority.
his new idea is for me to style him for a full week! ahh! i am so pumped. i couldn't stop smiling after he presented me with this idea.
i think he might already be second-guessing it, though. i asked him if he had any boots and he said, "oh my gosh, am i going to hate myself for a full week?" ha! i don't want to make him feel uncomfortable, but i do want him to try some new things and find some gems in his closet that he might have forgotten about or isn't sure how to style it. he really has some great stuff! stay tuned…