the best idea i never had.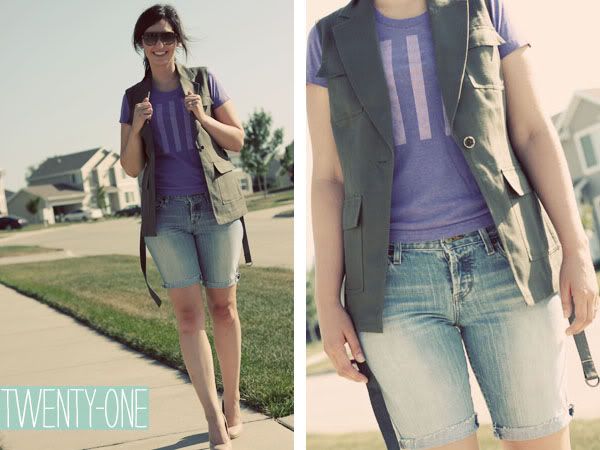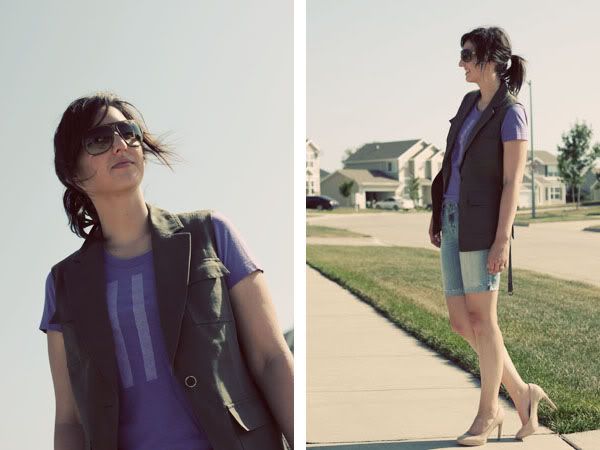 when: tuesday, july 19, 2011
what i wore:
sunglasses: gift, original penguin
t-shirt: c/o raygun
vest: banana republic
shorts: abercrombie & fitch cutoffs
heels: target
i can take no credit for this cute outfit. i swear i am so lucky and somehow i always (randomly) get paired with the best partner for the paper doll project. and it's so fun to not have to think about what i'm going to wear! (please take this as an invitation to dress me at any time.)
jess from animated cardigan imagined this ensemble and when i put it on, i realized she was spot on. i wish i would have thought of it! i love the fun mix of the t-shirt, army green, cutoff shorts and nude heels. i swear, these shoes go with anything.
be sure to visit jess' blog today to see how i dressed her!
p.s. today i also wrote a post about how i plan my blog posts. i thought you might be interested! you can check it out on our family blog.