the right to bare arms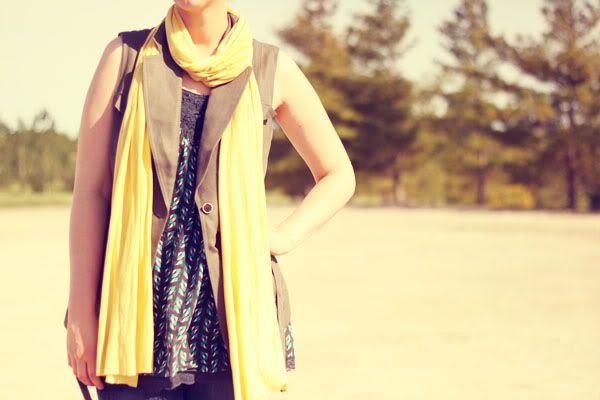 when: wednesday, june 1, 2011
what i wore: inspiration
tank top: forever 21
vest: banana republic
scarf: gap
jeggings: american eagle
sandals: target
where: work
so guess what. remember i showed you my golf outfit on friday? well, out of the 16 foursomes from our company, my team (me and three other girls) won! we got second place last year, so we were pretty excited. we scored four under par and i won longest putt. with about a three-foot putt. (for those of you who don't golf, three feet is not very far to win longest putt.) ha! so yeah. it was such a fun day!
i wore this outfit last week to work and then when we went to the golf driving range to practice. eric posted a video of me and him at the range if you want to check it out.
i hope you guys had a great weekend! you can read about ours HERE.