and then i won $3.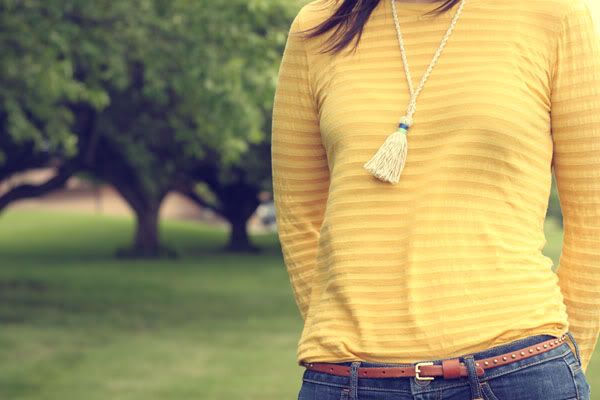 when: monday, june 13, 2011
what i wore:
top: zoey via anthropologie
necklace: lilac saloon
belt: target
jeggings: american eagle
wedges: lela rose for payless
where: work, bunco
have you ever played bunco? i joined a summer league with some ladies from our church and i wore this to our first gathering. i didn't know most of them, so i wanted to look cute but not too crazy. it cost $2 to play and because i had the most wins at the end of the night, i got $5! so, basically i won $3. beginner's luck, for sure.
i got this shirt on our honeymoon almost five years ago and actually have never worn it by itself. i usually only wear it under this sweater. i actually think it is meant to be sleepwear. so it was really a shocker that i included it my 29 items. i tell ya, this 30 for 30 will make you do crazy things.
did you all have a nice weekend? ours was spectacular! you can read about it here.
tape strip via