they call me Kiki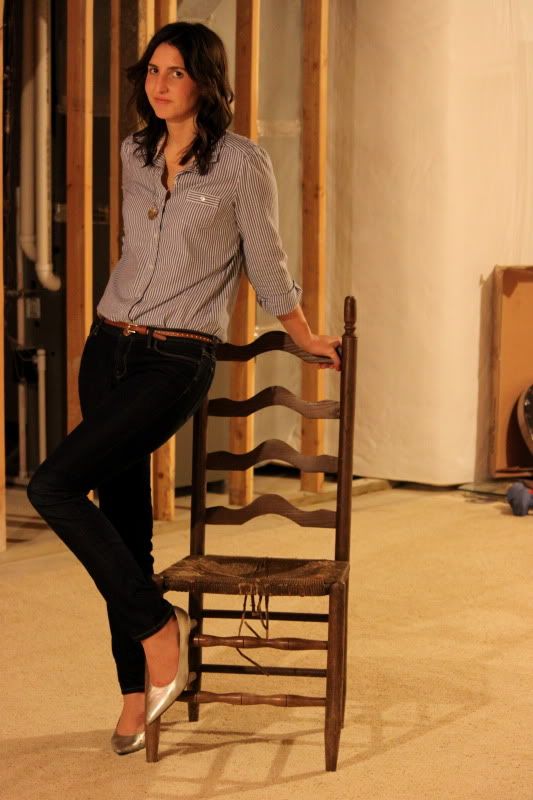 when:
friday, jan. 22, 2011
what i wore:
where:
work, errands
this outfit was inspired by the always-adorable kristine machine. you just have to go check out her blog and all her lovely outfits. this one might be my favorite. i want to find some super skinny jeans and black rimmed glasses like hers. :)
back to reality:
you see my necklace? my sister made it for me for Christmas. it says KIKI, which is what my siblings have affectionately called me since our family trip to cancun (it's a long story). anyway, my twin nieces also call me Kiki. and i couldn't love it more. i have another niece on the way (!) so before she comes, my sister and her husband wanted to spend their first night away together. Ric and i were so lucky and got to hang out with those sweeties on saturday. love them to pieces!
also, you might remember that a while back we found this old wooden chair on the side of the road. we still haven't repaired it, but isn't is so lovely? i love the detailing on the back. do you think we should paint it? or just recover it?