my outfit: today was a fairytale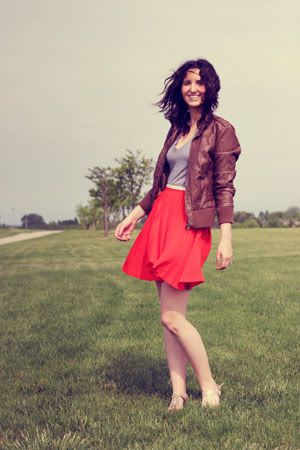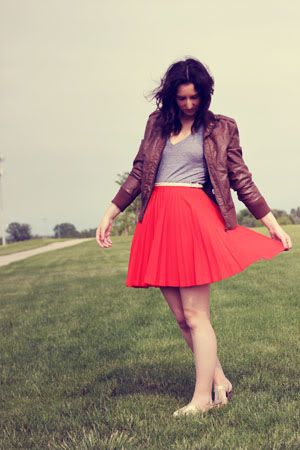 when: sunday, may 29, 2011
what i wore:
t-shirt: american apparel
jacket: target
belt: american eagle
skirt: vintage, gift from linda
sandals: target
where: graduation party, concert
this is my first accordian-pleated skirt, and i think i am in love. the pleats are so flattering and i particularly love the color of this one. i felt so happy and girly in it! and i was really pleased with the contrast of the pretty pleats against my (feux)-leather jacket.
i wore this to taylor swift's speak now tour. is anyone else planning to go? i think des moines was her fourth stop so there are still a lot of dates left. our favorite band, needtobreathe, is also one of taylor's favorite band, so they opened for her. it was basically our dream concert! i highly recommend going if you can still get a ticket!
OUTTAKES OF THE WEEK
yeah, i have no idea, either.