10 weeks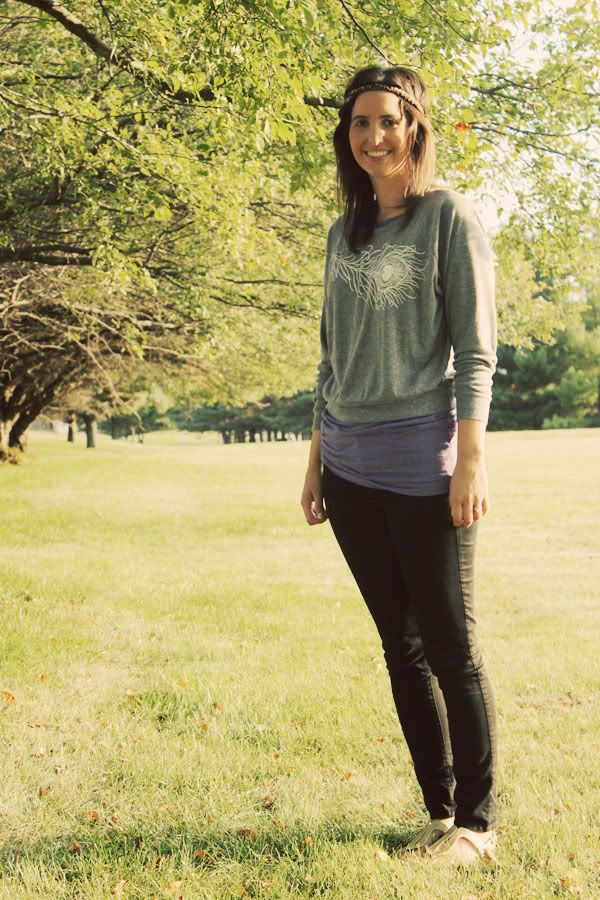 when: monday, aug. 15, 2011
what i wore:
where: work, first baby appointment
thank you to everyone for your encouraging words after our announcement on friday! we are thrilled, but also a little scared. at this point i just feel so lucky to have an amazing husband by my side.
these photos are from last week (i'll post my week 11 update later this week). i wore this to our first midwife appointment. i was quite nervous to go, actually. i don't like peeing in cups (who does?) or having my blood drawn. i actually got really light-headed and blacked out when they took my blood! i woke up drenched in sweat…it was NOT pretty. thankfully, eric was there to hold my hand and drive me home.
the best part, though, was that we were able to hear our baby's heart beat. it was so surreal and we both lit up when we heard it. it was beating at least twice as fast as mine. it's really hard when your body doesn't change for the first month to keep believing that there is a baby in there, and you just wonder if it's doing ok. it was so refreshing to hear that everything looks good. i still can't believe there is a little person in there!
even though we didn't find out we were pregnant until almost week six, it is still crazy to think that i'm 1/4 of the way done with my first pregnancy!
and my belly has a long way to grow!