20/30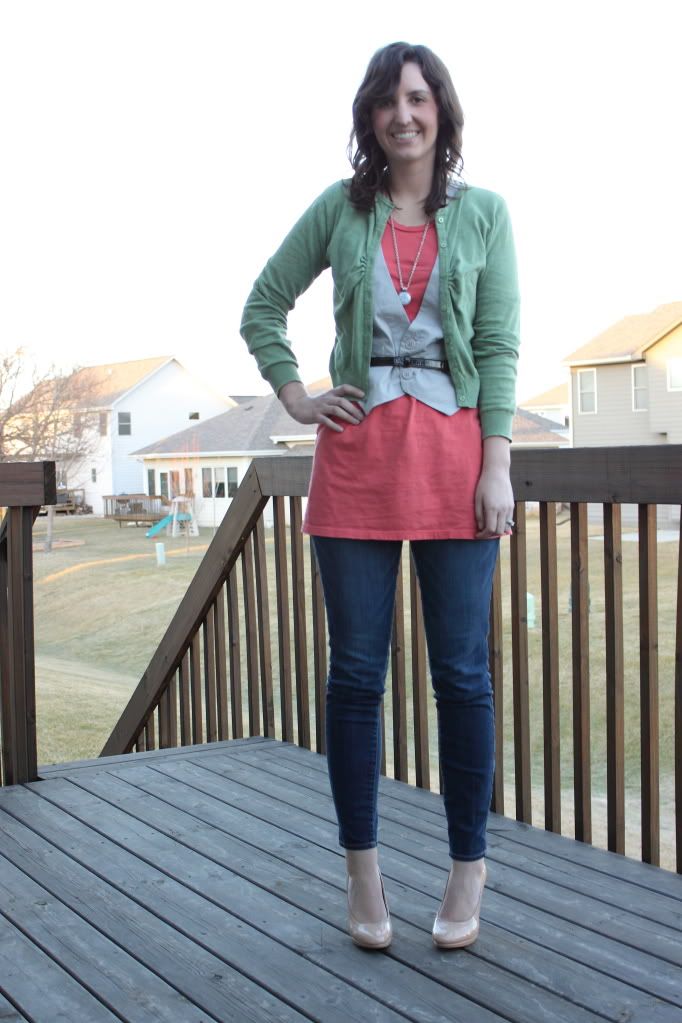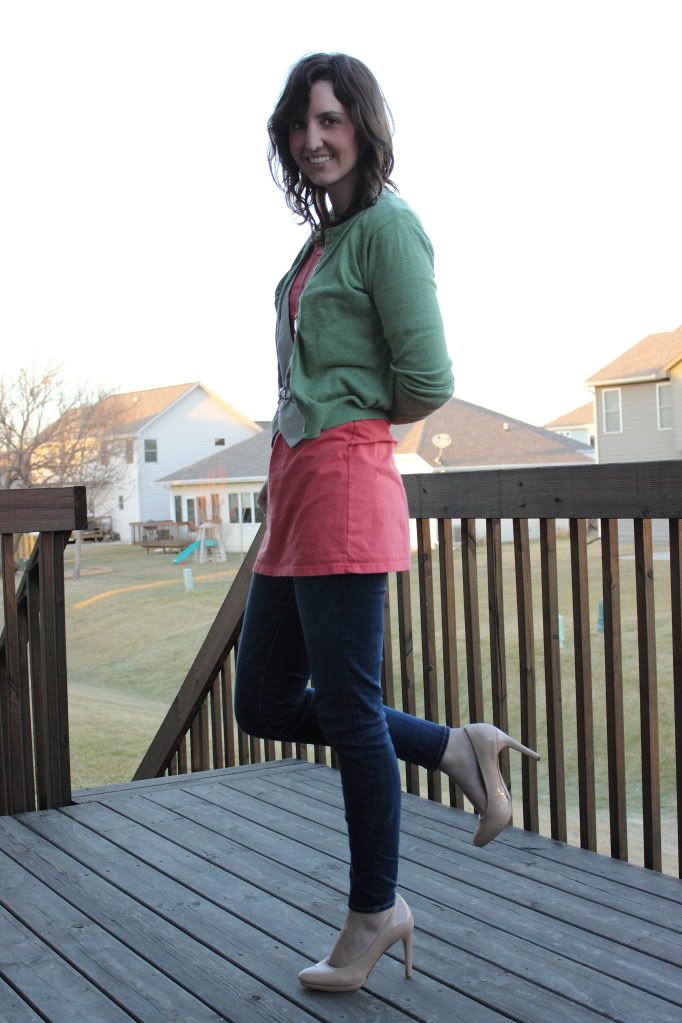 when:
friday, feb. 18, 2011
what i wore:
dress: american apparel
vest: diesel (via rue la la)
cardigan: urban outfitters
necklace: gift (magnabilities)
belt: from an h&m dress
jeggings: american eagle
shoes: target
where:
work
i take no credit for this outfit. a couple people suggested i wear this vest over this dress, which is really genius because it breaks up all the bright color. and husband told me to throw on this cardigan, because he knows i get cold oh-so easily (it was a good thing, too, because the weather was not as friendly today as it has been lately). thanks, guys; without you i would totally be naked.
as an added bonus, here are two outfits i've previously worn that are made up entirely of 30 for 30 items, but that i have chosen to not repeat during this challenge. so i'm actually doing 30 for 32! :)