23/30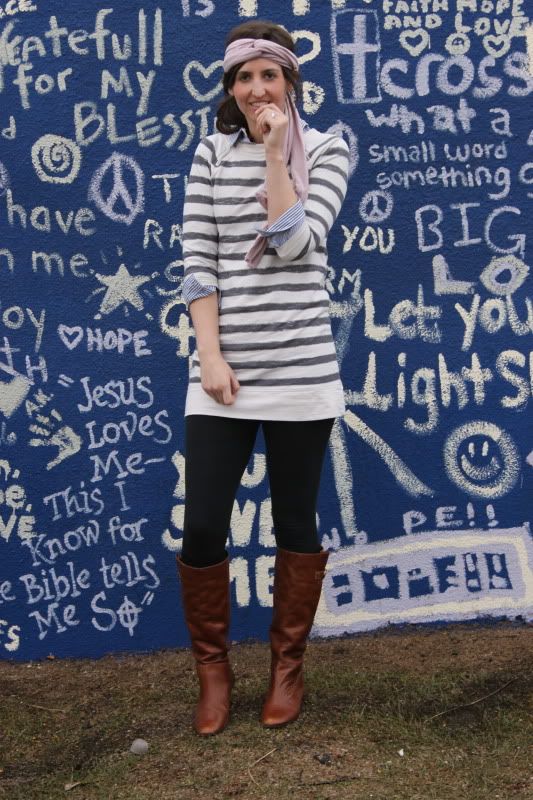 when:
sunday, feb. 20, 2011
what i wore:
collared shirt: old navy
dress: loft
scarf (worn as headband): american apparel (mauve)
leggings: target
boots: steve madden
where:
youth group, dinner, errands
i'm starting to get over the fear of wearing kooky outfits, and have really enjoyed being creative with layering my clothes or wearing lots of color. it takes confidence, though! i am still working up the guts to sport bright red or pink lipstick.
i had no idea how to tie a turban-style scarf, so i watched this great, short video tutorial by the sweet jessica of what i wore. as far as i know, she was one of the first style bloggers and has been photographing her outfits since 2007. i only wish i had thought of starting way back then! her blog is one of the first i read every day. even nina garcia reads it!