22/30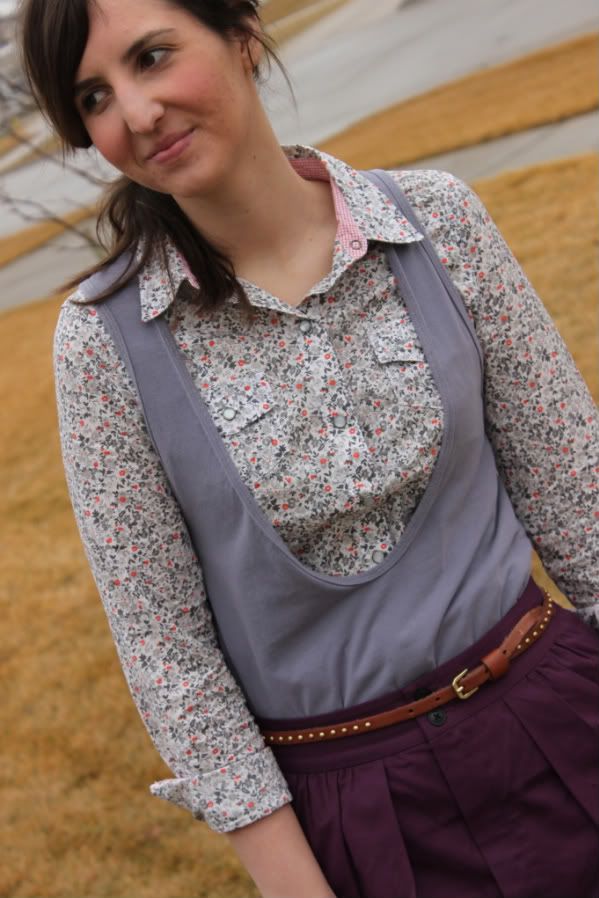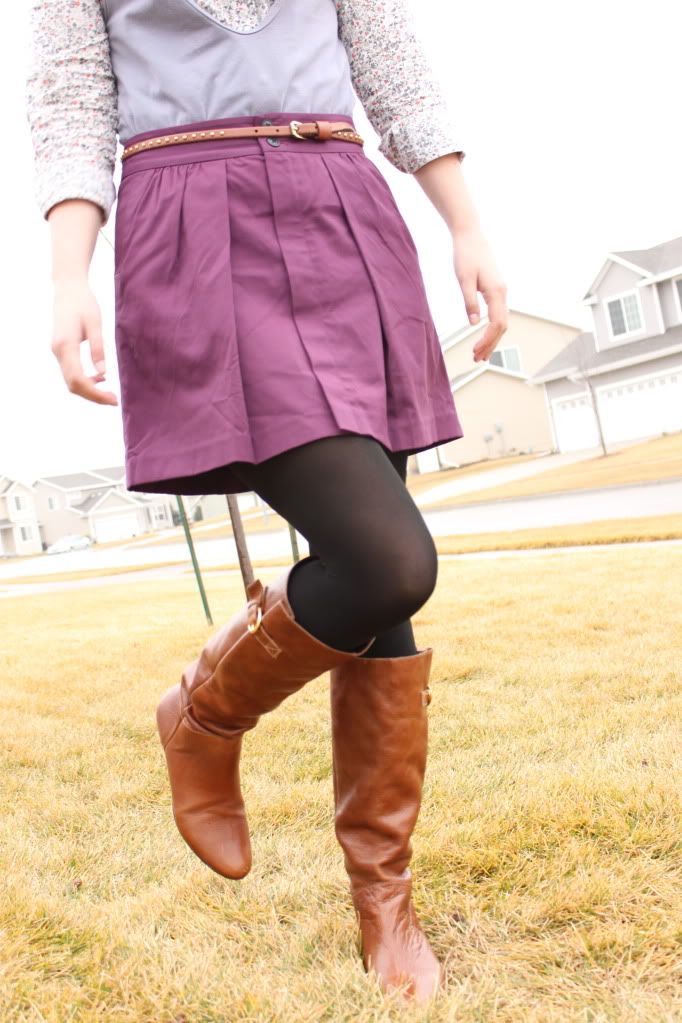 when:
sunday, feb. 20, 2011
what i wore:
shirt: old navy
vest: american apparel
skirt: gap
belt: target
tights: anne klein via dsw
boots: steve madden
where:
church
my very fashionable friend gwen suggested this outfit idea to me. i don't think i would have thought of it on my own, but i love it! this vest looks really great over a patterned shirt.
so this is embarrassing, but i always forget to zip up the fly on this skirt. for some reason, i button it and think i'm all set. i sat down at church today and could see straight through to my tights…oops! so then i had to try and zip it up without anyone noticing or hearing!
for my hair, i didn't feel like washing it so i followed this great tutorial from joanna at a cup of jo. i've been drooling over the messy ponytails in the most recent j. crew catalog, and this is a great step-by-step guide to doing it yourself. now i just need my locks to double in length!