26/30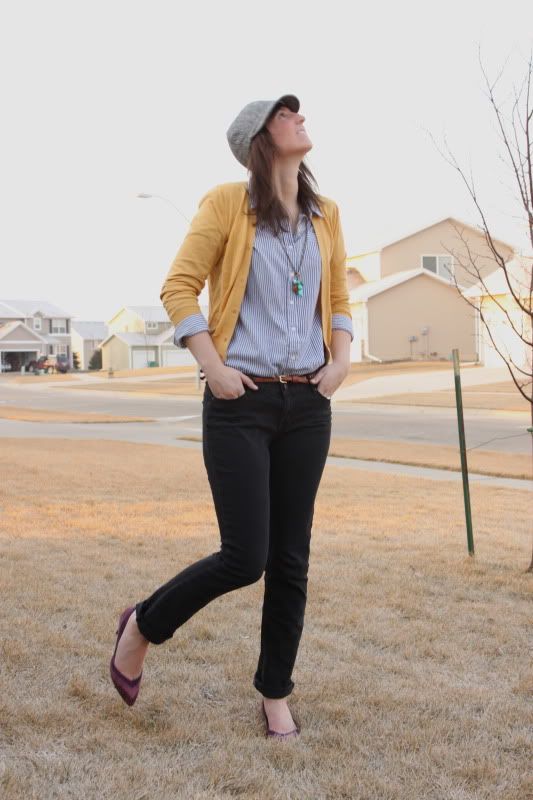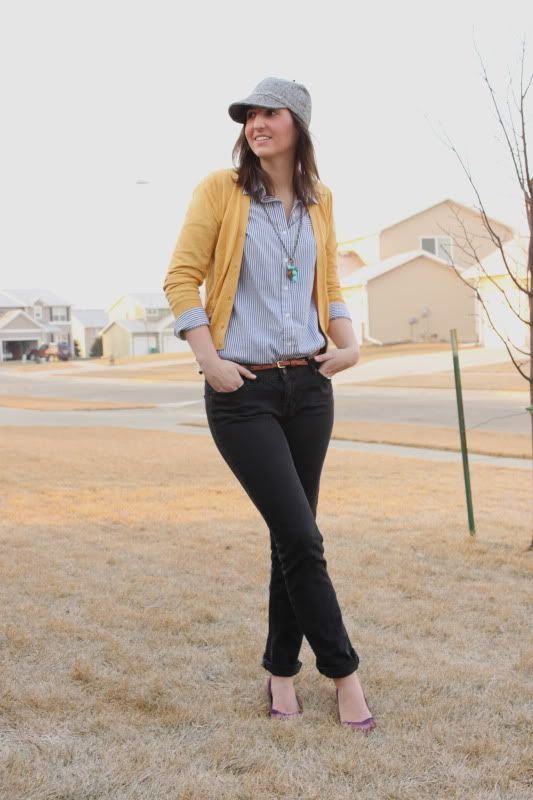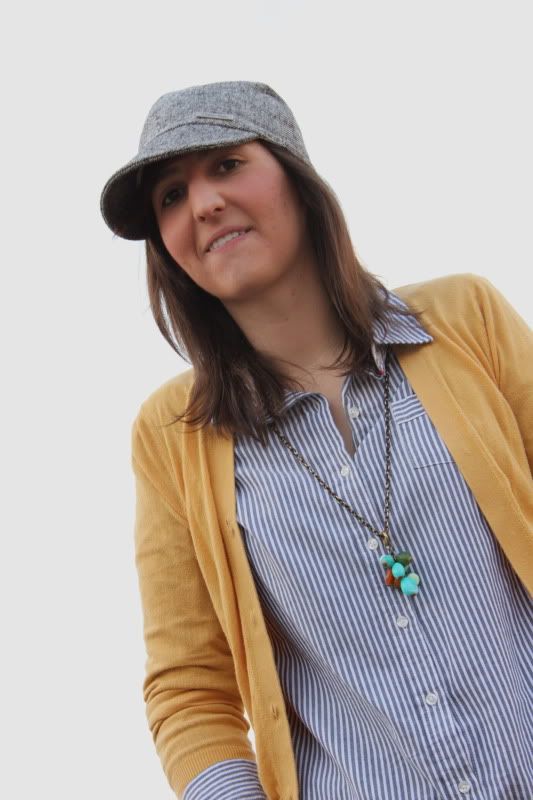 when:
wednesday, feb. 23, 2011
what i wore:
hat: calvin klein outlet
shirt: old navy
cardigan: heritage 1981
necklace: gap
jeans: express
belt: target
shoes: liz claiborne (dsw)
where:
work (minus the hat)
i was really pleased with how this outfit came together! once again i'm rocking my favorite outfit: button-down, cardigan, jeans, belt and heels. now that i think about it, i might be able to put 30 different outfits together with just this formula. i love that this one in particular has black and brown mixed together with a pop of purple, teal and yellow.
and i just love hats. i think they add so much to an outfit and can really take it to the next level. this one in particular is a riding hat and it makes me feel like a jockey every time. my goal is to start wearing hats a lot more often—stocking hats, fedoras, etc. if you ask me, no one wears them better than b. jones.
my husband and i have our first joint modeling gig tonight! it's for a local clothing store and they have really great stuff, so i'm excited. i'll be sure to show y'all the results once we get them!