my outfit: 27/30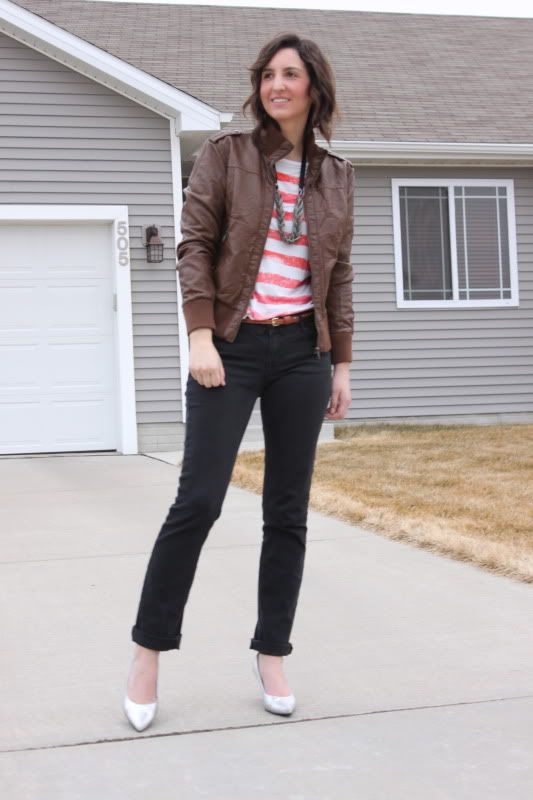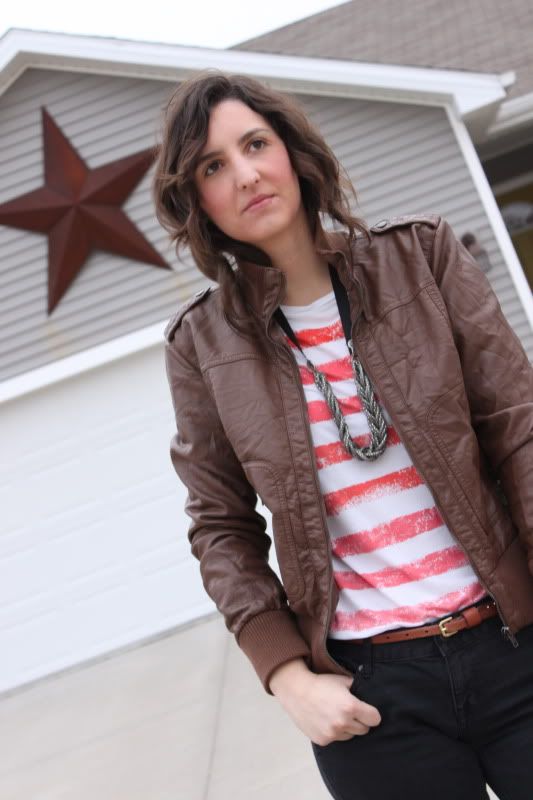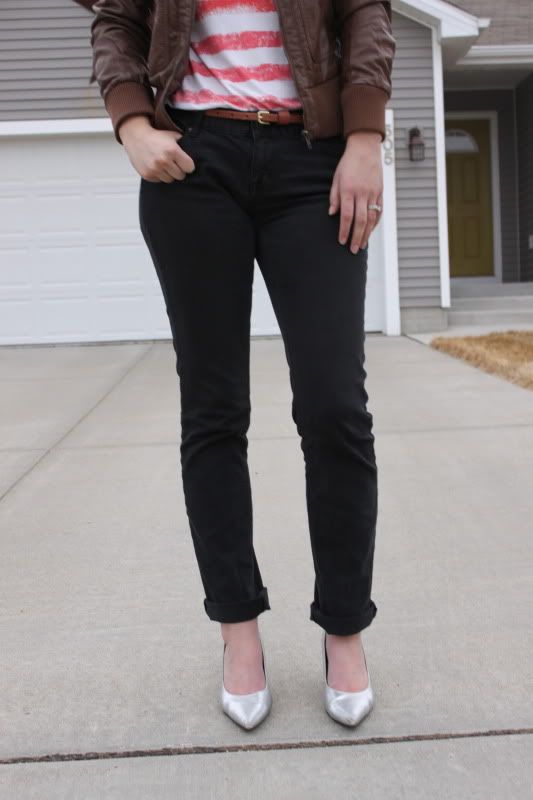 when:
thursday, feb. 24, 2011
what i wore:
shirt: loft
jacket: target
necklace: simply vera vera wang (kohl's)
jeans: express
belt: target
heels: target
where:
work, bowling outing
if you follow me on twitter, you may have seen that our whole company went bowling together this afternoon. the third (and final) game was called crazy bowling. it was so crazy that i split my pants. oh my gosh, it's so embarrassing! each frame we had to bowl a different way (football hike, through someone else's legs, using the opposite hand, etc.), and it turns out these jeans were not ready for granny style. they split horizontally on one side and also tore slightly up the middle. how terrible is that??!
luckily there are only three days left in the challenge and i was not planning to wear them again. and truthfully, i don't love these pants and have really been wanting to replace them with black jeggings. but i've now ripped two pairs of jeans in two months…i'm not sure what's going on.
p.s. my sister is having her baby today! i love being an aunt to these two and this guy, so i'm dying to go meet my precious little niece later today!