26 weeks
my baby is the size of a loaf of bread?! that is CRAZY. this one is actually a couple inches too short…i may have gotten hungry and made a sandwich.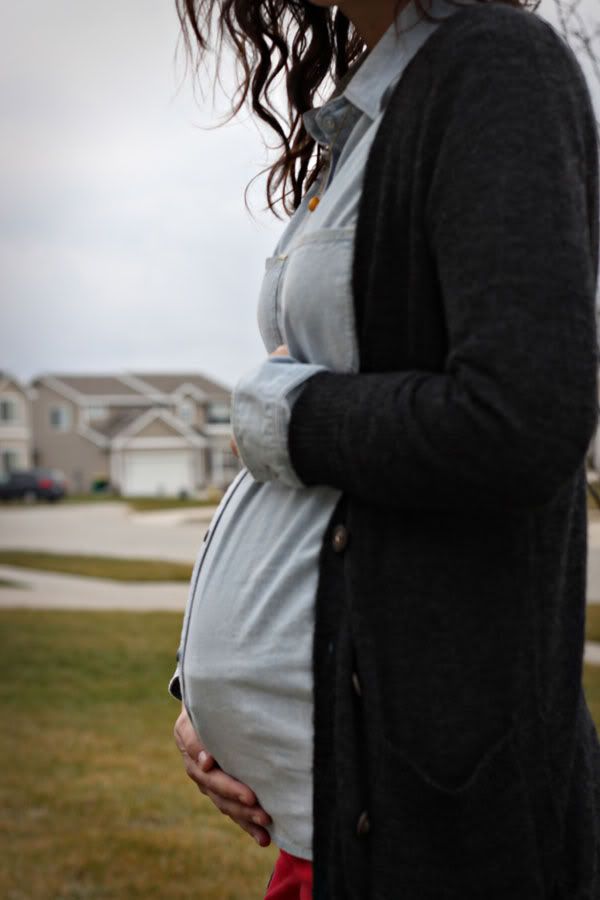 when: sunday, dec. 4, 2011
what i wore:
glasses: c/o proopticals
shirt: madewell
cardigan: wallace via madewell
necklace: gift, adornments by wendi
jeggings: american eagle
shoes: wanted (giveaway)
i think pregnancy has affected me more emotionally than physically, at least to this point. i've always been a person who is anxious of change, and this has been no different. there are lots of things on our to-do list, which for some reason i've kind of been keeping to myself rather than letting eric help me. it very much reminds me of how i felt when we planned our wedding…the planning was not exciting to me, i just wanted to be married! there are a lot of details to figure out yet, like who will be her doctor and where she will go to daycare. with only three months to go, i know these things are important to figure out. and because we don't know exactly where we'll be living, i have been procrastinating and pushing everything off rather than preparing as if we'll stay in our current home and change our plans later if we do happen to sell it.
i feel like i have been a slightly different person since i got pregnant. i am more worried, more stressed, more anxious…i know this is going to be a huge transition for our little family and i just pray that i will be enough and that i will know what to do and how to provide for her, and be able to balance it all, and that eric and i will love being parents.
our schedule is very busy through december, but then i've told eric that we are staying in des moines until the baby is born. we start our birth class this thursday, so maybe that will help me feel better? i also can't wait to put her nursery together!