7/30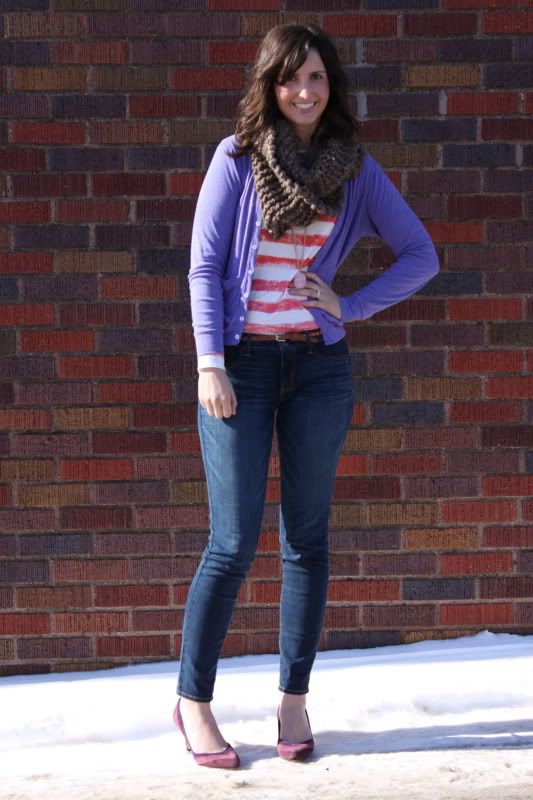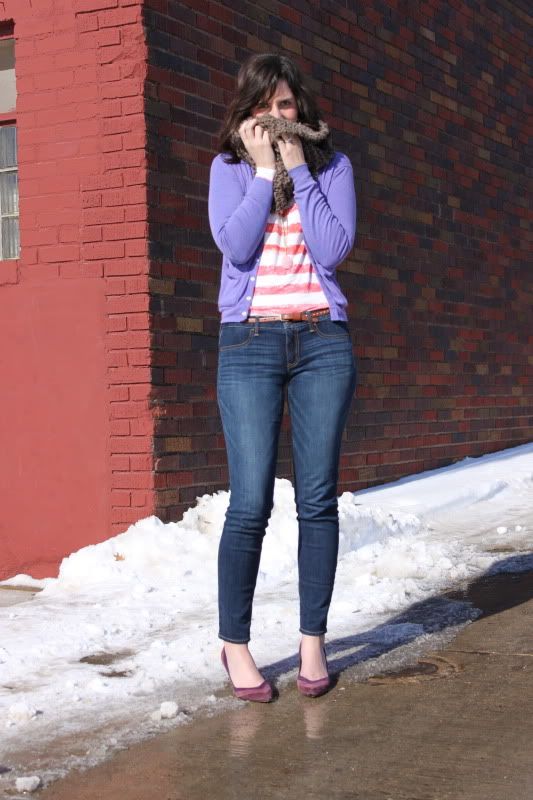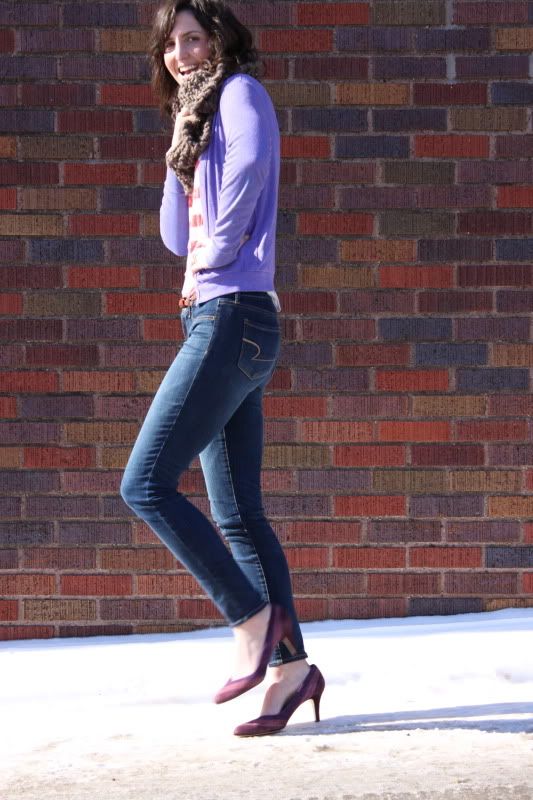 when:
saturday, feb. 5, 2011
what i wore:
shirt: loft
cardigan: american apparel
scarf: gift
necklace: forever 21
jeggings: american eagle
belt: target
heels: liz claiborne via dsw
where:
my grandpa's 81st birthday party
our family (25 of us) rented out a greasy little cafe in my hometown for my grandpa's 81st birthday party. we had such a fun time and they spoiled us with so much food! first they brought out cheese balls and onion rings (seriously at least 15 baskets total) and then all the food we ordered. there is even a size of malt named after my grandpa, so of course we all ordered those also. i'm still feeling the effects of overeating! my sister put some great photos up on her blog, if you want to check those out.
p.s. did you know you have until april 18 to complete your taxes this year? but my husband can hardly wait until february to do them, so we did it using turbotax last night. it wasn't as easy as i remember it being last year…or maybe i just wasn't in the right mood. whatever the case, that little refund is going to be nice for our impromptu trip to the texas style council next month!