6/30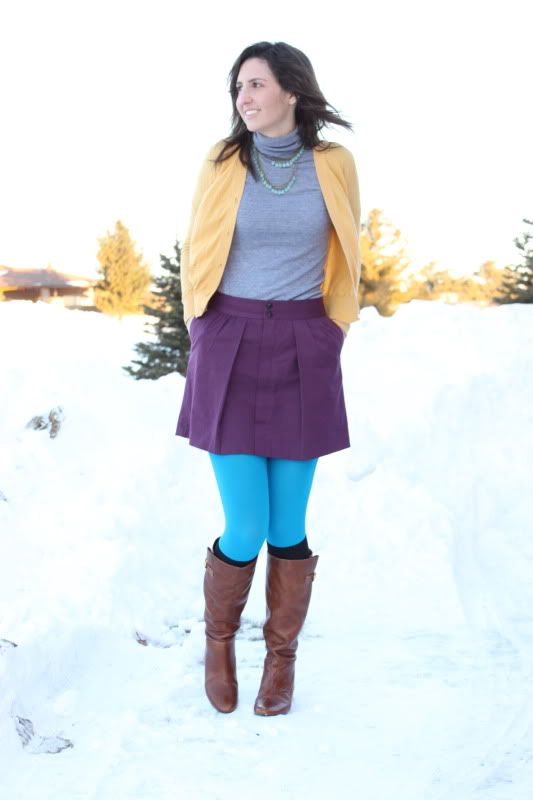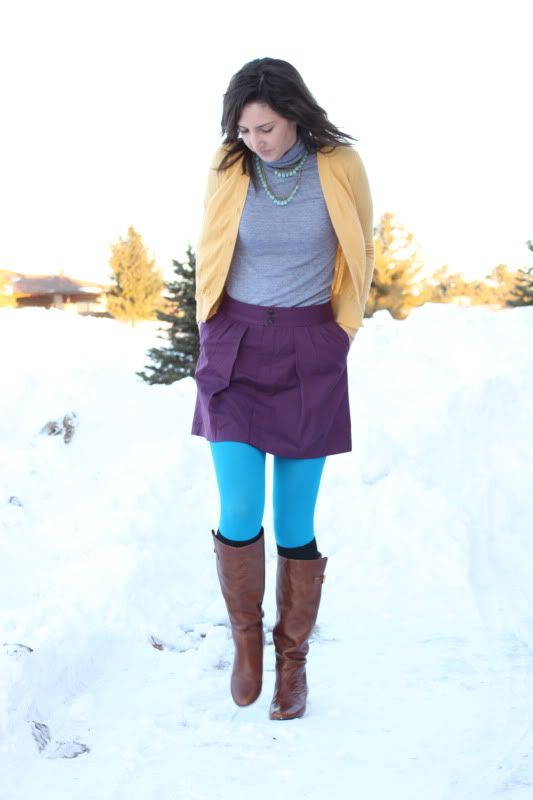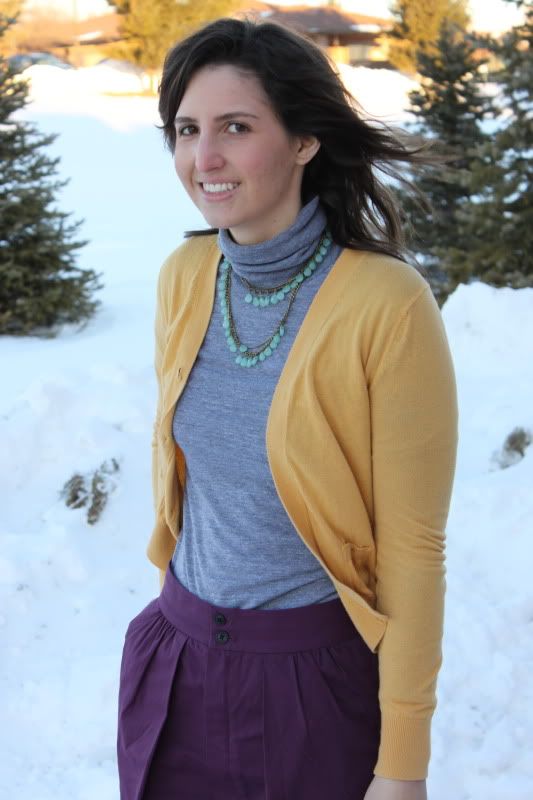 when:
friday, feb. 4, 2011
what i wore:
turtleneck: american apparel
cardigan: heritage 1981
necklace: urban outfitters
skirt: gap
tights: we love colors (turquoise)
socks: target
boots: steve madden
where:
work
i think this is the craziest thing i have ever worn! even crazier than this. the real kicker is that i didn't even get any weird stares from my co-workers. now that's a feat! they must have been blinded? ha. whatever the case, all this color put me in such a good mood that i broke out in dance while E was taking my photos.
and i just can't say enough about these tights! they are warmer than jeans (seriously) and the colors are so great. i have two other colors that i'll try to show you soon.