{proud} aunt kiki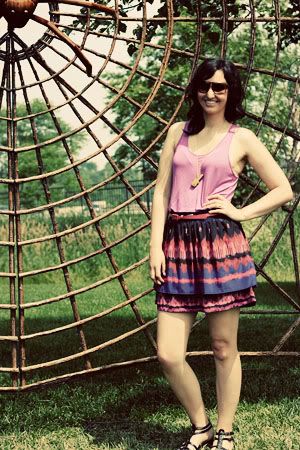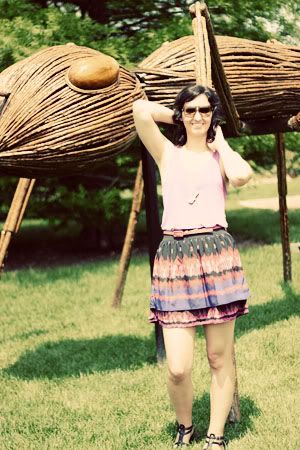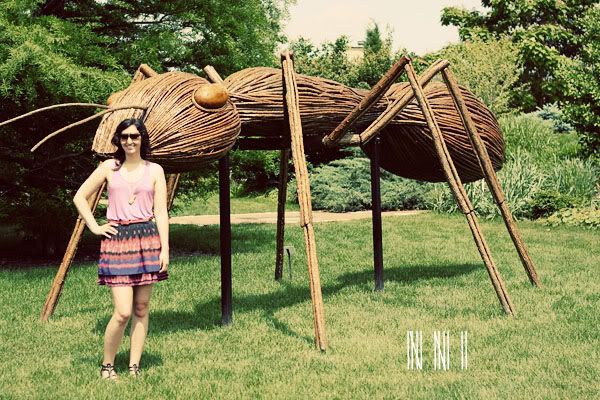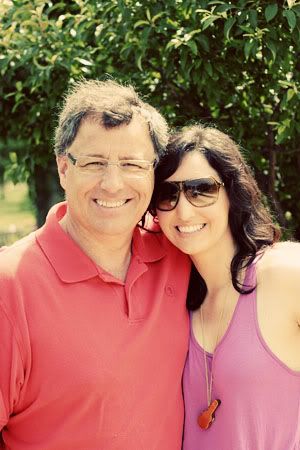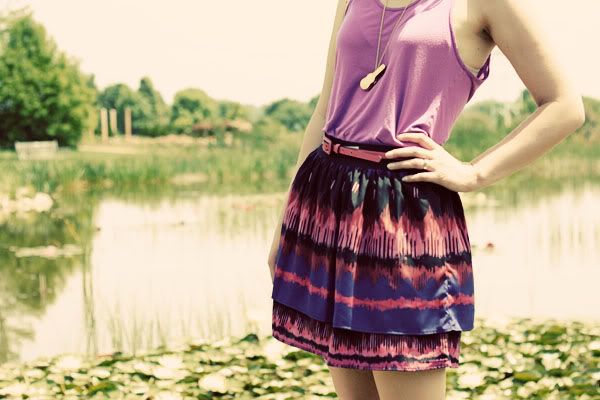 when: sunday, june 19, 2011
what i wore:
tank: american apparel
necklace: modcloth, won at TxSCC
belt: the limited
skirt: hand-me-down from linda, lc lauren conrad
sandals: mossimo via target
where: reiman gardens, lunch
i wore this on father's day when we met my parents and my sister's family at a large public garden in ames (home of iowa state university). there are indoor and outdoor areas where you can get close to flowers, plants and butterflies.
this year they also have a big bug exhibit, which you can see in these photos. and those cuties are my adorable twin nieces maysen and myah! i'm kind of in love. (their little sister, who was sleeping in the stroller, is pretty darn cute, too.)
we enjoyed the garden for a couple hours (although it was quite warm when we were there!) and then went out to lunch. next time we go there i totally want to bring in a picnic lunch! how fun would that be?