her snappy outfit: linda from rose à la mode
friends, meet linda! (you might remember her from here.) we're so lucky to be blog friends and real-life friends (my favorite combo!). i'm hoping we can meet up again soon because, i mean, we only live six hours apart. plus, our husbands are both money nerds so they would be best friends. :)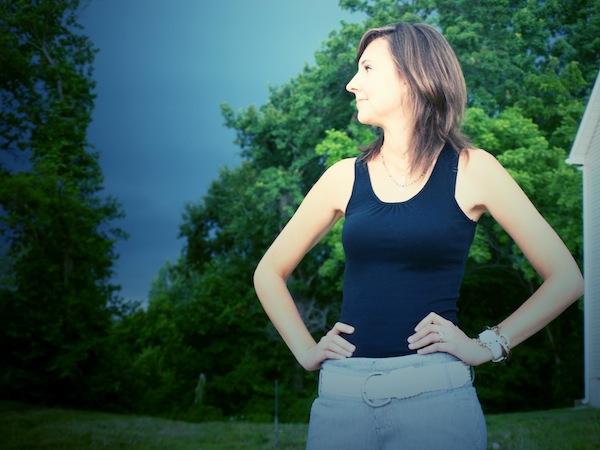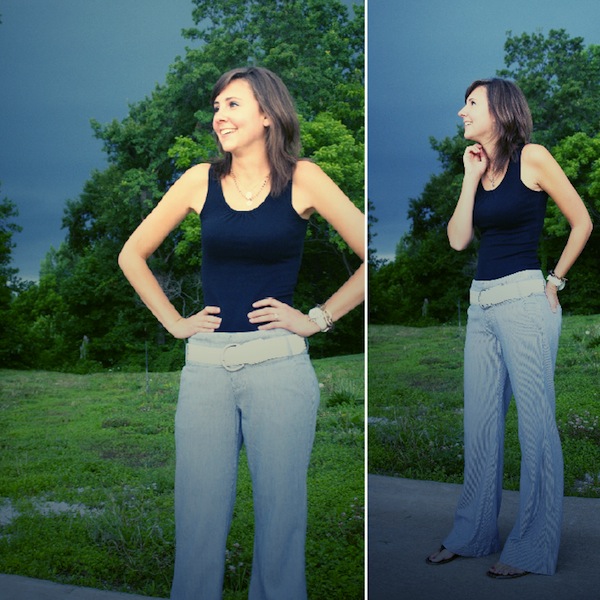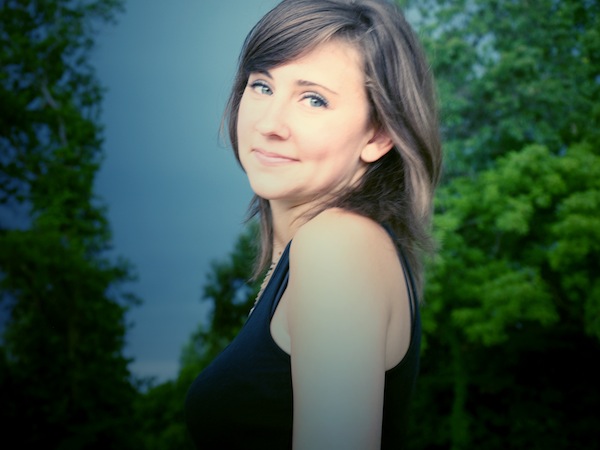 Hey! I'm Linda from Rose à la Mode and I'm super excited to be filling in for Kelsey! She and I got the pleasure of meeting this past March and she is even more lovely in person (if you can believe that!).
We had an instant bond because we're both trying to get and stay out of debt. I'm sure she's told you about it. She's way braver than I with her $10 per week budget. Although I have a slight disadvantage because for some reason I feel the need to change my outfit multiple times a day. I always find a reason why.
But seriously folks, look at these clouds behind me. I had just pulled these awesome seersucker pants out of my "summer box" and was so excited to wear them until I went outside. It was supposed to be 90 and sunny, but instead it was 75 and rainy. Immediately after taking these photos, I changed into long sleeves, skinny jeans and galoshes. You would have changed too, right?
See? I always find a reason. And now I've convinced you too. I'm a horrible influence.