on the runway: big hair ball 2009 "glam revolution"
this weekend, i'm modeling for bella salon & spa in the des moines art center's biennial big hair ball fundraiser. it's going to be so fun! because my blog didn't exist last time i modeled in the show, i thought i'd share a recap from two years ago.
the point of the runway show is to display hair creativity, but of course our outfits and makeup were awesome, too. the overall theme was glam revolution, and our show in particular played off of the technology revolution (which is why i'm painted like a robot).
the day started with body paint by vanity & glamour: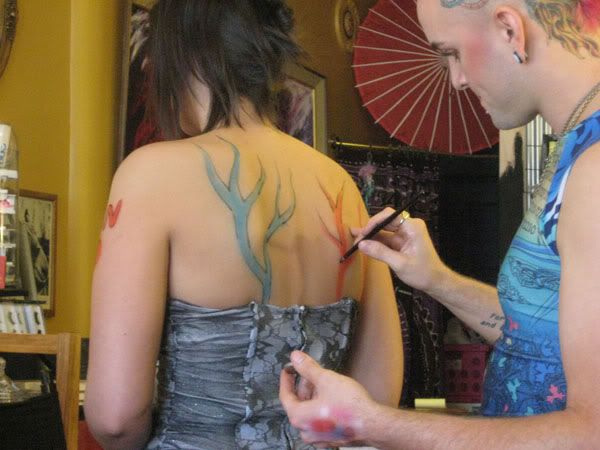 fake hair sewn onto my braids: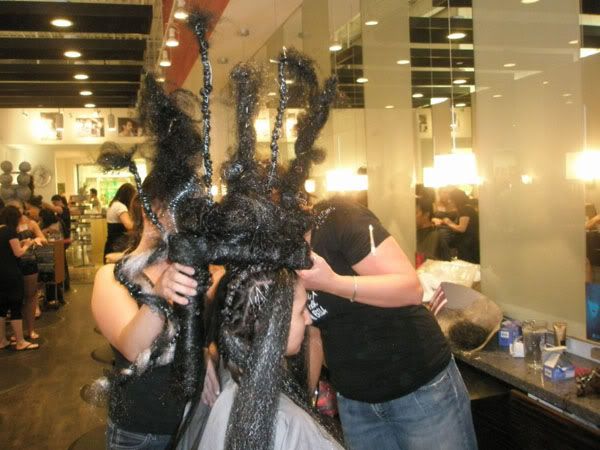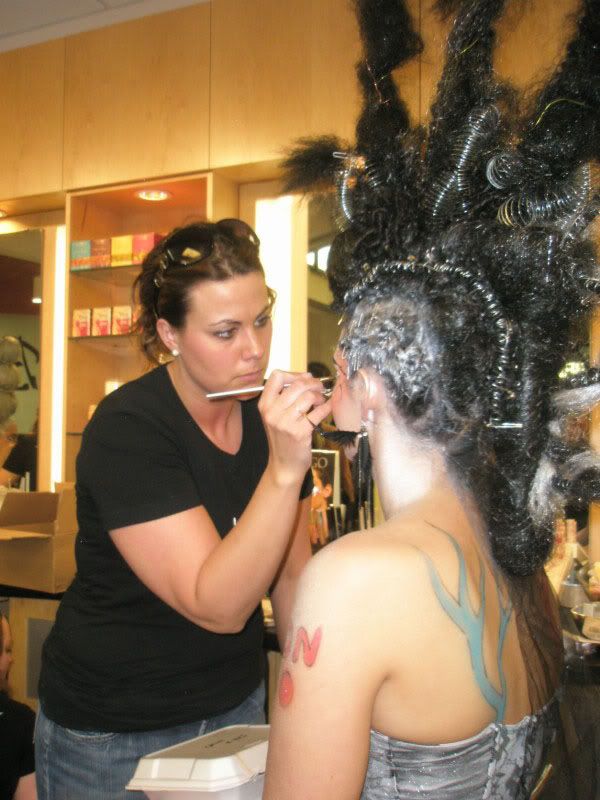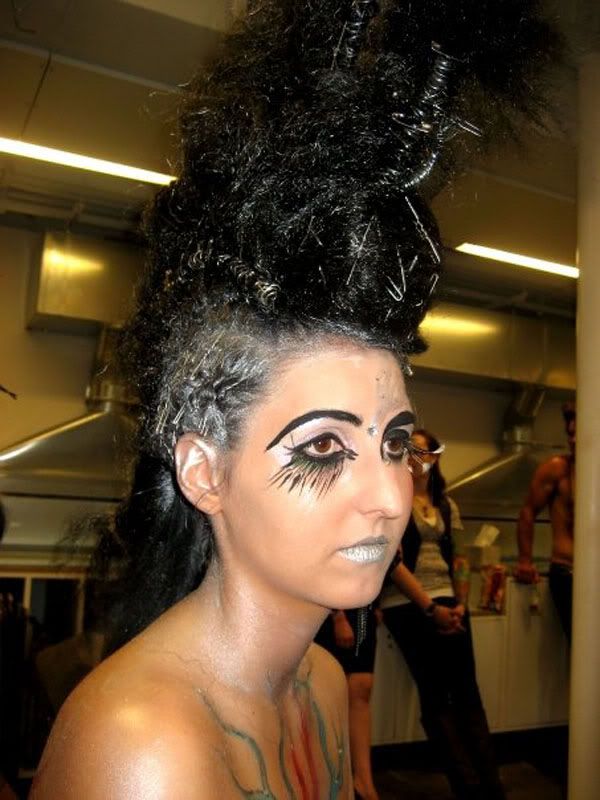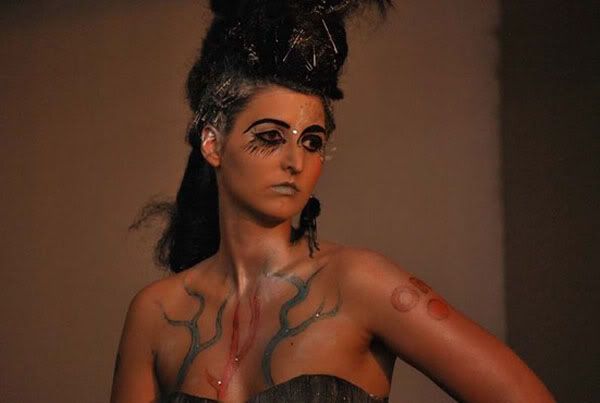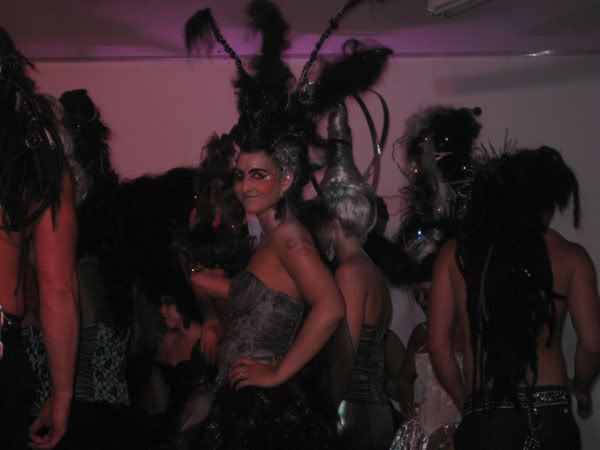 with jess, my stylist and the creator of my hair and makeup.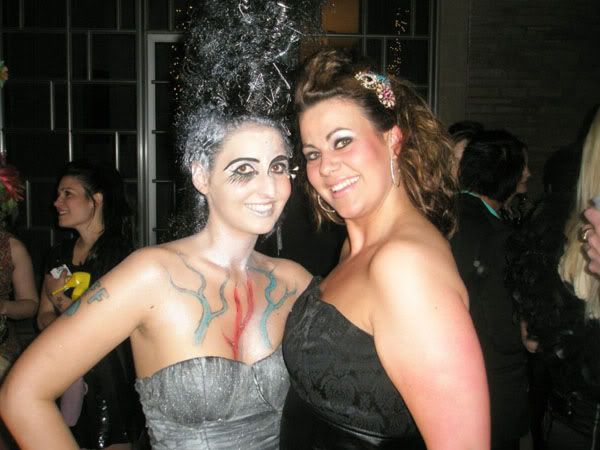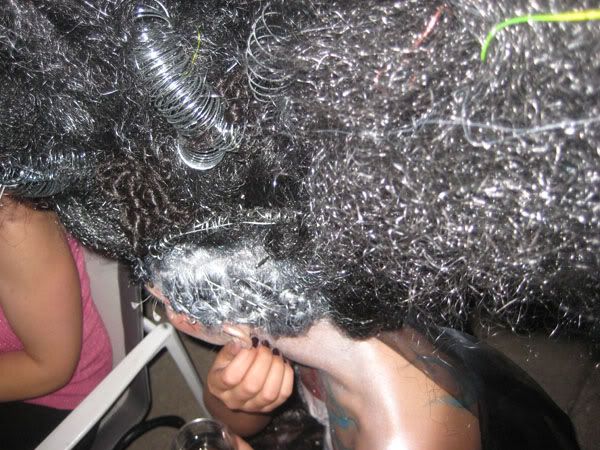 if you're interested in attending this year, tickets are $50 and can be purchased here through tomorrow.