paint it, black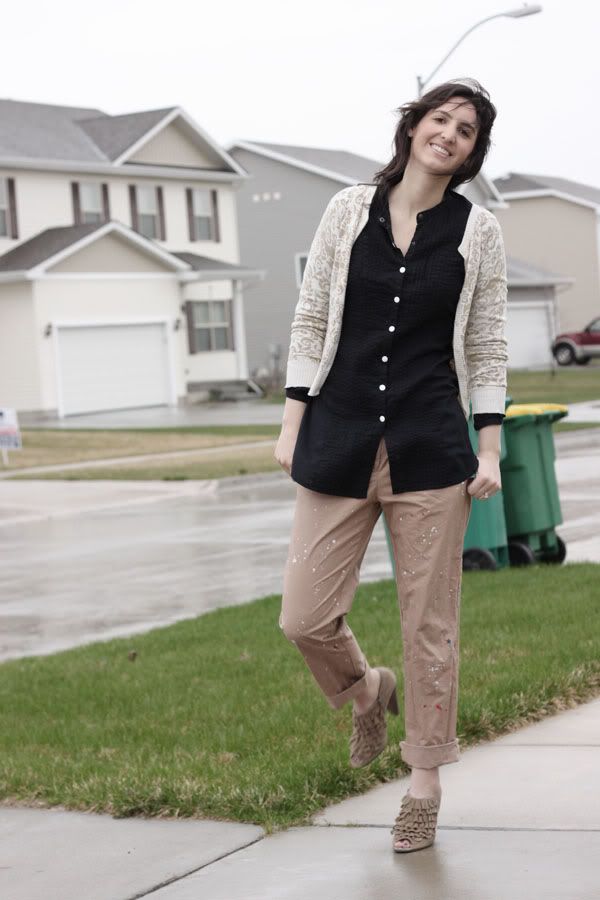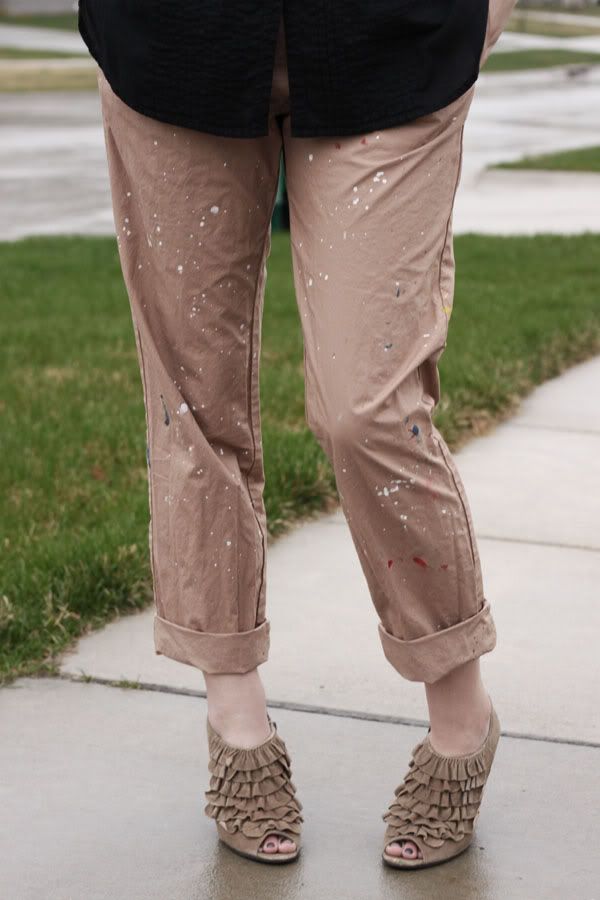 when: friday, april 15, 2011
what i wore:
top: urban outfitters
cardigan: old navy
pants: wren via TxSCC clothing swap (brought by audrey)
shoes: jessica simpson via DSW
where: work, dinner with life group
don't i look like charlie chaplin in that third photo with my little hair mustache?
i really loved the artsy, casual feel of this outfit. it was so comfortable. although it's a much more neutral palette than i typically wear, i liked it. the top is extra long and the pants are a bit oversized, but the cardigan and ruffly heels bring it all together. i snatched these awesome pants at the clothing swap in austin, and i feel so lucky! they have paint splatters on them (they were purchased that way), and when i saw them i knew i wanted to challenge myself to style them. would you wear 'em?