Cypress Gardens, South Carolina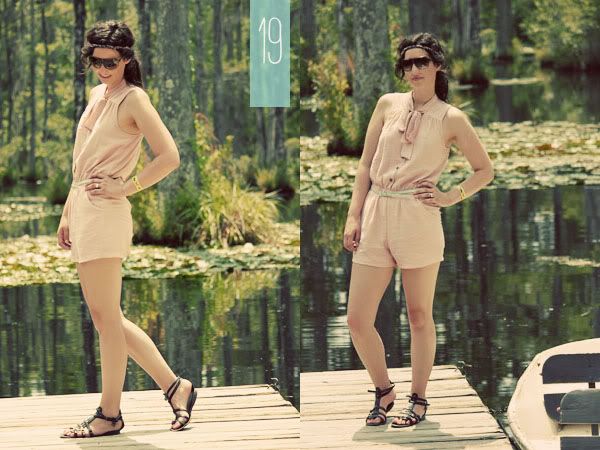 when: tuesday, june 28, 2011
what i wore:
headband: forever 21
sunglasses: gift, original penguin
romper: lulu's
belt: gift, thrifted
sandals: mossimo via target
where: cypress gardens, battery park, noisy oyster
do you recognize this pond from the notebook? you know, the famous canoeing scene with allie and noah? or maybe you saw it in ruche's 2011 lookbook. well, it's called paradise (actually, it's called cypress gardens) and it's in moncks corner, s.c.
we have wanted to go there for a few years, and we were so excited that we finally got to! we took a guided boat tour and soaked in the beauty and sun rays. there are alligators in the pond and we came really close to a couple of them!
read more about this day of our vacation on words of williams, our family blog.