flashdance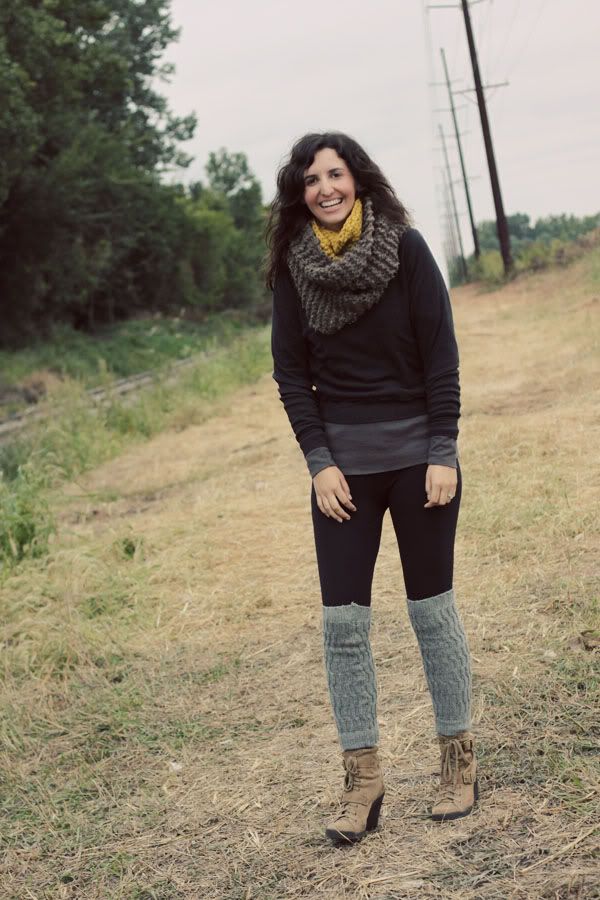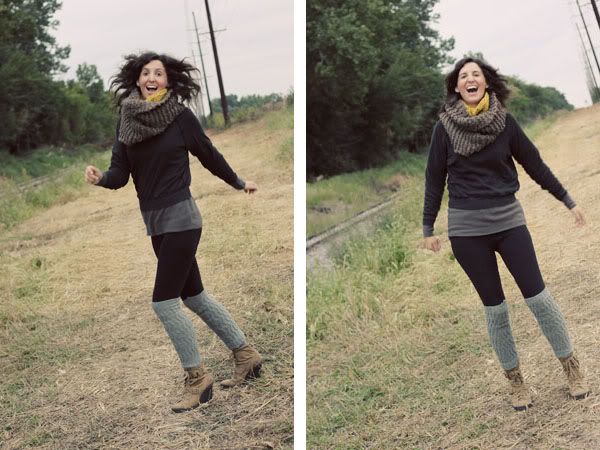 when: friday, sept. 16, 2011
what i wore: inspiration
scarves: handmade gift from my cousin (brown), and txscc swap (yellow)
sweatshirt: supermagie (inside out)
undershirt: eric's from yellowstone gift store
leggings: be maternity via target
legwarmers: old, probably from target
shoes: simply vera vera wang via kohl's
where do you think i wore this outfit?
1. only for these photos
2. to a flashdance audition
3. dinner with my parents
if you said to a flashdance audition, you're wrong. sorry. i'm pretty sure i overheard my mom ask eric, "what is she wearing now?" after we met up with them for dinner. it's been so chilly and drab here lately, and i had been dressed up all day at work so i was really craving some lounge wear. but i wanted it to be disguised enough to go in public.
i liked it so much that i wore a very similar — but cuter, in my opinion, and warmer — outfit the next day for the farmers' market…but i only have this photo that my dad took on his phone. (he's so proud of his crazy-dressing daughter that he almost always takes a photo of my ensemble whenever i see him.)
hat: husband's from gap
sweater dress: h&m
purse: le mode accessories
(the rest is the same as above) 
i was planning on changing clothes before church, but we were having so much fun out and about that we didn't stop back by our house…and i ended up wearing this until we got home at 10 p.m.
which one do you like better? would you wear this in public?