happy days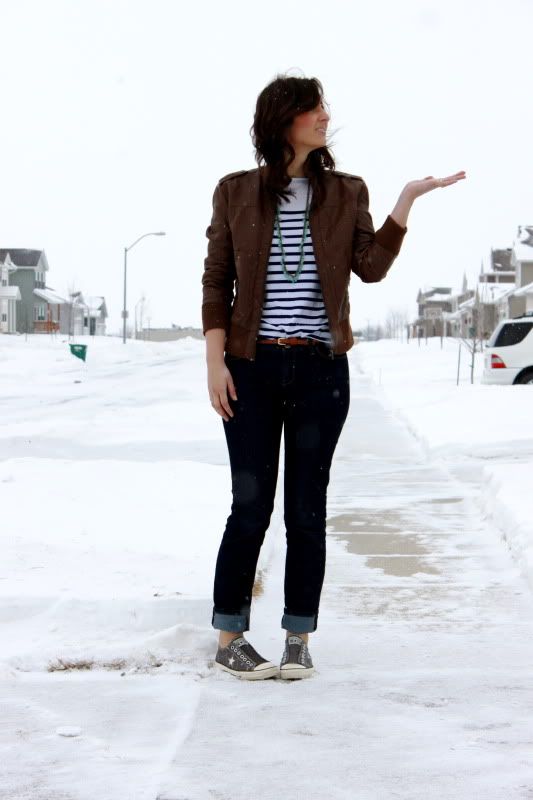 when:
saturday, jan. 15, 2011
what i wore:
jacket: target
shirt: old navy
necklace: urban outfitters
belt: target
jeans: banana republic
shoes: target
where:
shopping with the girls!
my feet are still sore, but shopping for 6 hours straight was sure fun! before we went, i made a needs list and a wants list per kendi's advice, and it was unbelievably helpful. i had a lot of luck at the mall and i credit it to the fact that i was so focused on the things i really needed: two everyday shirts, two work-appropriate skirts and two button-ups. i also got a couple accessories: a headband, a long necklace and a skinny belt. now i have a much more workable closet—although there are still a few things i need (jeans for sure). overall, it was a successful day!
shopping outfits should be chosen wisely so you're comfortable and also able to undress/redress quickly in the dressing room. i started with my shoes and worked my way up. also, i am hardly ever hot, but it's important to dress in light layers if you get warm easily.
Eric named this outfit "happy days." how perfect, right? i love the styles from the 70s and old tv shows and movies from that time, and even earlier. like grease, brady bunch, bewitched, lassie and of course—my all-time favorite—m*a*s*h.