help me buy...oxfords
i need help buying my first pair of oxfords! i've wanted them for more than six months and will finally be ready to go for it in the next couple months (yes, i am very slow to make decisions and also have to be budget-conscious because there are so many things on my wants list).
i can't decide if i want flats or heels…or both! i'd wear them with colored tights and dresses in the winter, and with skirts, shorts and dresses in the summer.
which ones do you like best?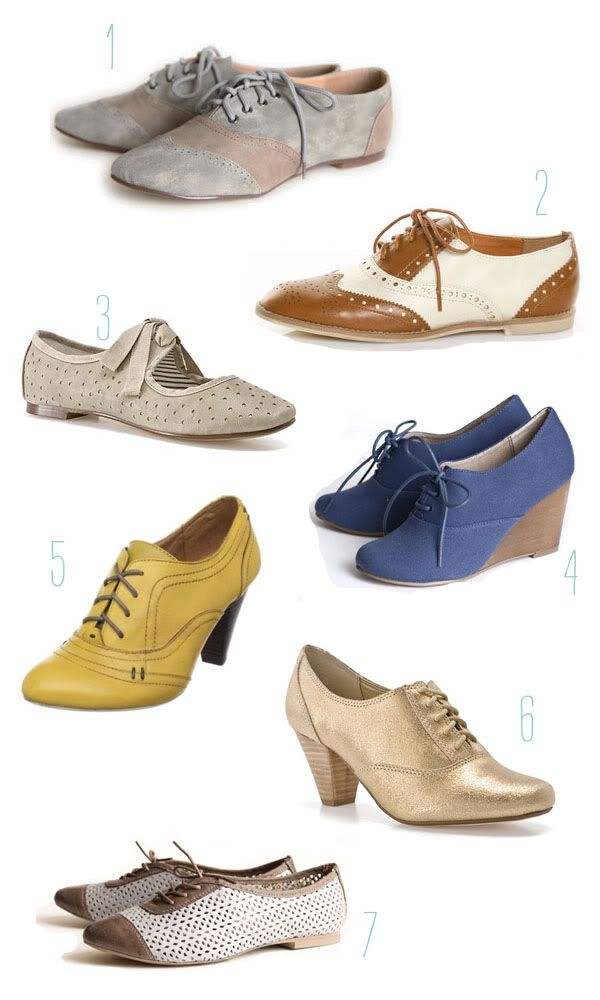 1. restricted poodle oxford in grey, $44.95 (photo via ruche)
2. wanted myrtle tan & beige spectator lace up oxford flats, $45
3. restricted dora mary jane flat, $39.95 (i guess these technically aren't oxfords…)
4. chelsea crew "sari" oxford wedge, $64.99
5. rj girl women's beluma oxford, $33.66
6. seychelles mercury oxford, $69.94
7. restricted diego oxford flat, $39.95 (photo via ruche)