"such a good one"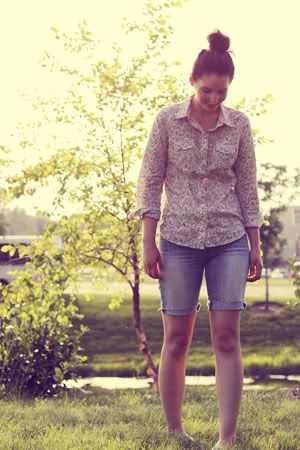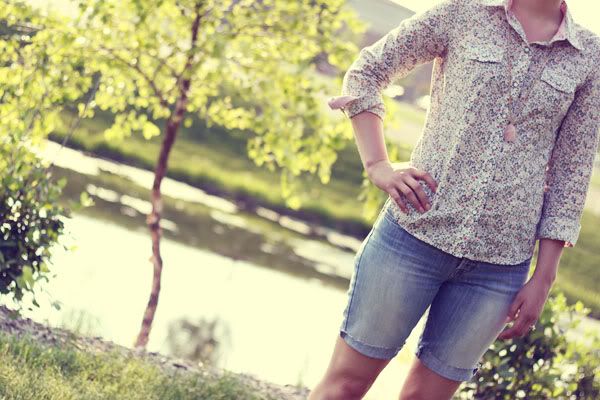 when: sunday, june 5, 2011
what i wore:
button-up: old navy
necklace: forever 21
shorts: abercrombie & fitch, DIY cutoffs
shoes: TOMS
where: church, life group
i think eric told me three times how much he liked this outfit. which is three times more than usual. and when i asked him to name it, he said, "oh, that was such a good one!"
i'm glad he likes it, because i feel like lately i've really been settling in to my style—figuring out what's comfortable, what feels right. this outfit was so easy, so me. so i've been trying to nail down specifically what i liked about it. overall it's a casual look, with a slight athletic/tomboy feel on bottom and a softer/feminine feel on top.
androgynous. low-maintenance yet unexpected.