inside-out girl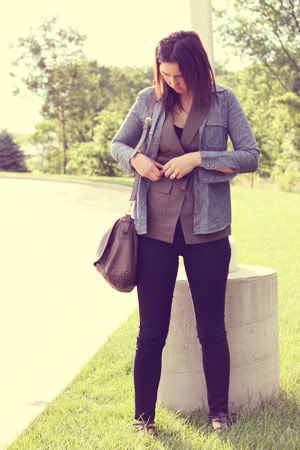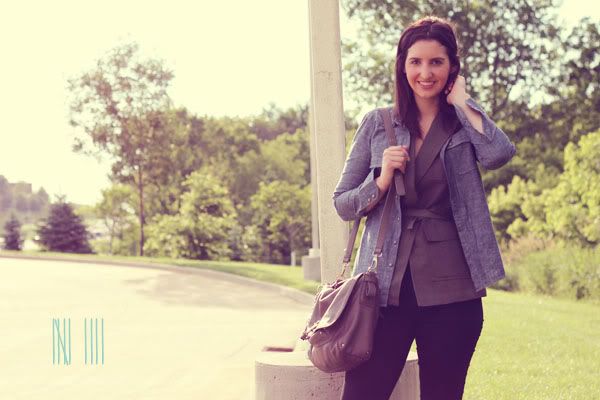 when: thursday, june 16, 2011
what i wore:
tank: american apparel
vest: banana republic
shirt: banana republic
jeggings: american eagle
sandals: mossimo via target
purse: le mode accessories
where: work
confession: i completely stole this outfit from laura of on the racks. i really don't think i would have ever thought to wear a vest inside a shirt. brilliant, huh? i might even like it more this way than the way i originally wore it. what do you think?
this evening, eric and i and two of our best friends (and their dog!) are renting a mini van swagger wagon and road trippin' it 20 hours from iowa to south carolina to spend a week with our best friend, garrett, and his (prego!) wife, lauren.
i cannot wait for this vacation! of course, i've already scoped out some brilliant places to shoot my outfit photos and all the j.crew factory stores on the way! (don't worry, i'll still be wearing my 29 items, tweeting and photographing my meals so you don't have to miss me!)
AND.
you're gonna want to make sure you come back every. single. day. next week, because i've also got five aMAZing guest posters lined up.
seriously.
like, you will not even believe it.
…ok, i can't wait.
it's kendi! jentine! linda! linda! jessie!
eee! i'm so excited for you to see!