rule-breaker
when: tuesday, aug. 2, 2011
what i wore:
shirt: ruche
necklace: forever 21
skirt: lc lauren conrad (hand-me-down)
sandals: target
where: work, life group
this was going to be my final 30 for 30 outfit: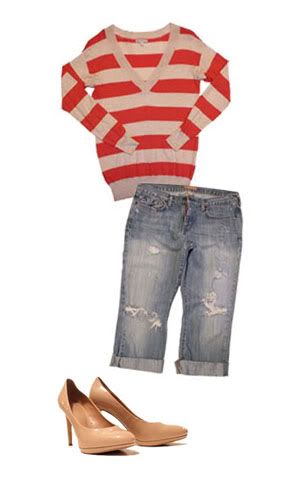 i had it all planned out, and every item would have been worn at least twice. that is one of my personal 30 for 30 rules. but what is up with this summer heat? maybe you think it was silly of me to include four pairs of pants and a sweater in my summer remix (and maybe it was), but i heard on the radio that iowa hasn't been this hot since 1955. wowzas.
anyway, the outfit i actually wore totally pushes my limits a lot more. i consider kristine and tessa as master pattern mixers, but have a hard time doing it myself. i guess those types of outfits just don't seem as obvious to me. i can't decide if i love this or not. what do you think?
i might be the last one to finish, but i did it! stay tuned for a 30 for 30 recap!