simple simon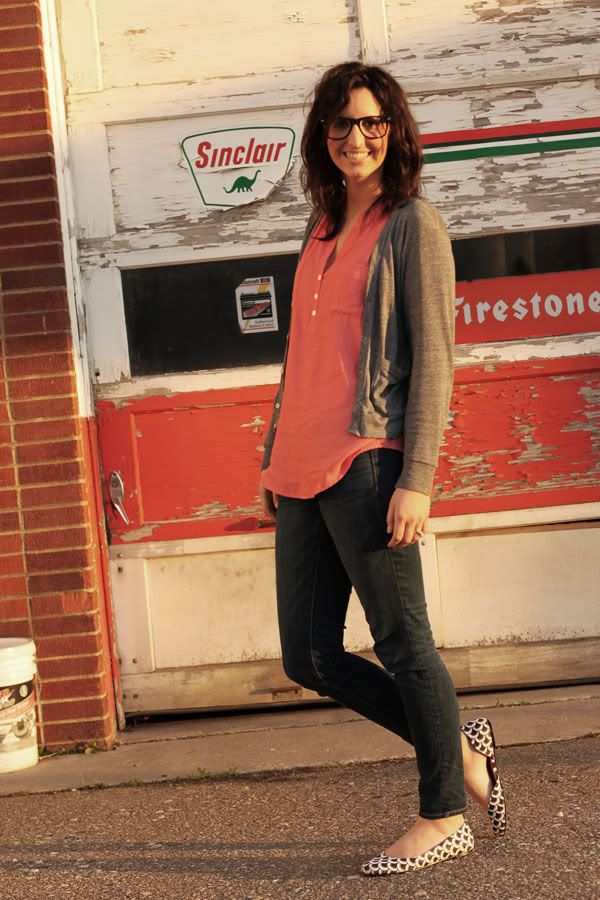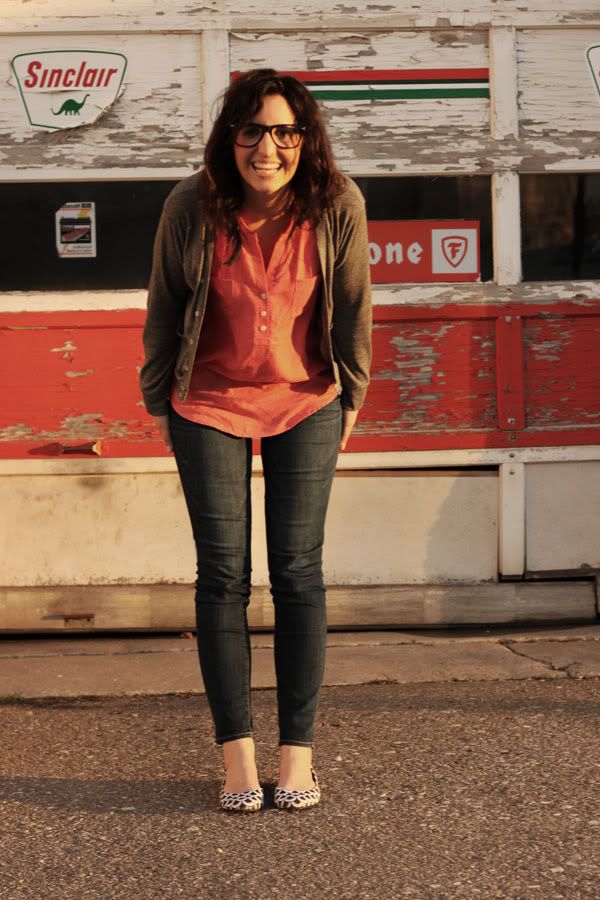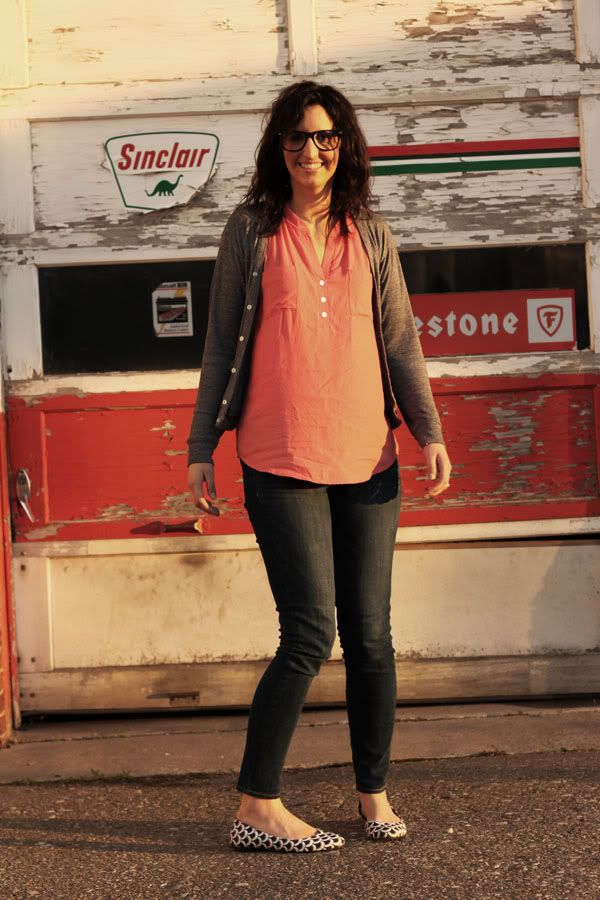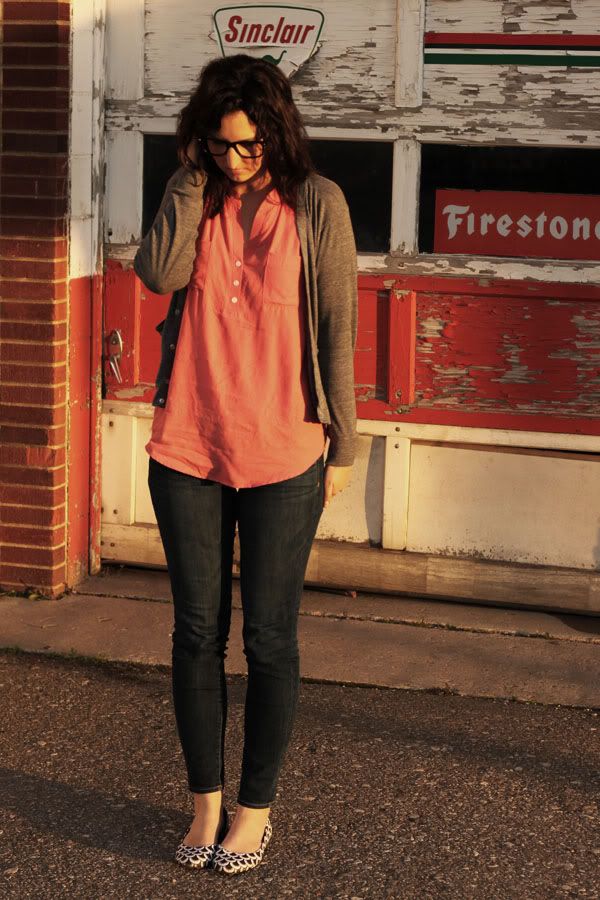 when: thursday, may 5, 2011
what i wore:
glasses: charlotte russe
shirt: maude via langford market
cardigan: american apparel
jeggings: american eagle
shoes: isaac mizrahi for target
where: work
today's outfit is simple, but it was comfortable and just felt good. ya know? right now i am totally in love with shirts like this. i say "shirts like this" because i don't know what they're called. blouses, i guess? as soon as i find more to buy, you can be sure to see more of them around here. if you find any that are not see-through, puh-lease send me the links! it's a new week so i've got money to spend. :)
i hope you had a great weekend! if you follow me on twitter, you know that my husband burned seven of his fingers on friday night. it was scary! read more about our weekend HERE.
p.s. i'm also guest posting today for my friend liz, who is in australia with her family. check out my tips on what to wear when traveling by airplane.