stripe-o-potamus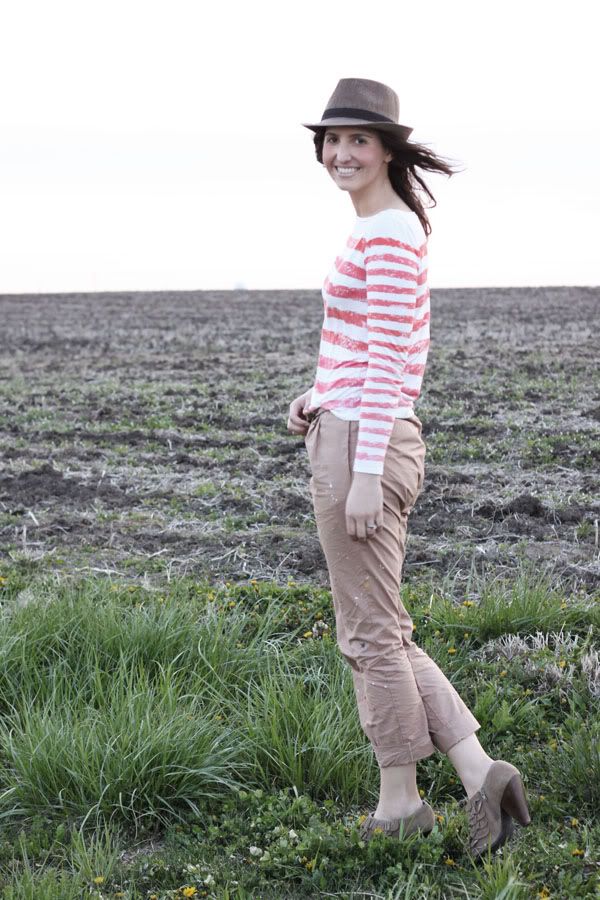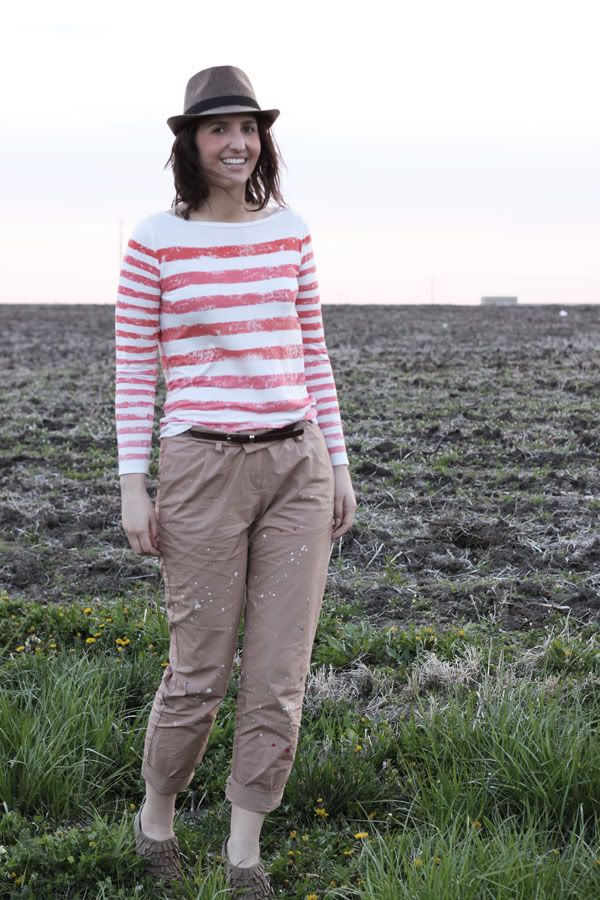 when: wednesday, may 4, 2011
what i wore:
fedora: urban outfitters
shirt: loft
belt: swapped at TxSCC
pants: swapped at TxSCC
shoes: jessica simpson via DSW
where: work, grocery store
i stole this entire outfit from pinterest. man, this is getting way too easy.
just kidding.
truthfully, i have had a hard time getting inspired lately. spring is here, but instead of bright colors, i've been drawn to neutrals. i'm tired of wearing pants and long sleeves, but it's not quite warm enough yet in iowa for skirts or dresses.
i'm embarrassed to say it, but i'm not even sure how i get inspired. do i need to paint my nails a fun color, go shopping (even if just to look) or read a magazine? do you have any ideas for me? i tried standing in my closet staring at my clothes, looking at my pinterest boards, and flipping through the anthropologie and j.crew catalogs, but it just made me want to go buy something new!
how do you get out of a rut?