snappy pajamas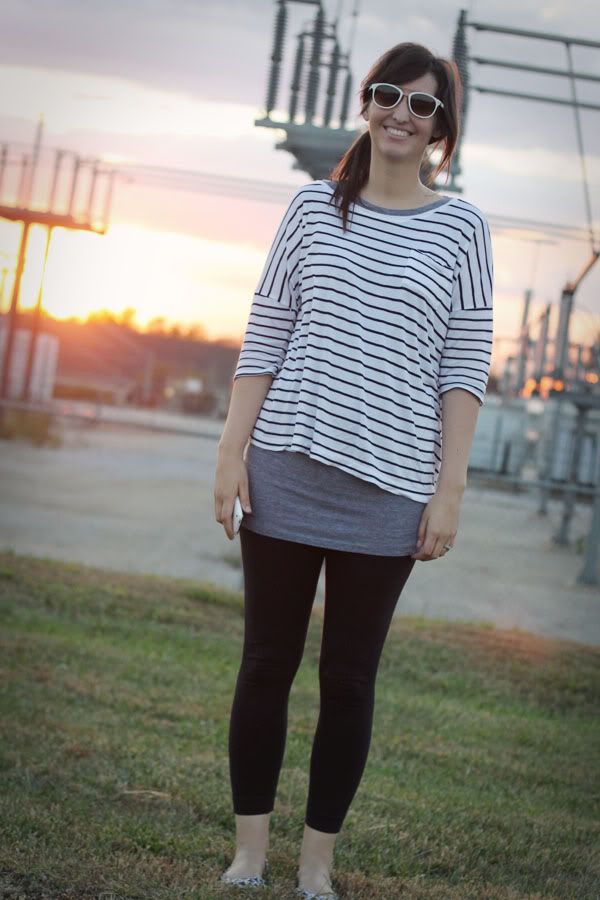 when: tuesday, oct. 11, 2011
what i wore:
sunglasses: paul frank (won on twitter)
shirt: h&m mama
tunic: american apparel
leggings: be maternity via target
shoes: isaac mizrahi for target (old)
where: life group
i try not to wear pajamas in public too often (except on sunday mornings when we get donuts!), but on tuesday nights we have life group, which is basically dinner and a study with some of our closest friends. sometimes we have pajama night and…sometimes i just wear them anyway. because i want to.
last night was one of those nights.
right now we're doing a DVD study called love and respect. we've had some awesome discussions, resulting in the fact that last night we got home after 10, which is waaay past my bedtime, so i happily went straight from the car to the bed.
oh, and i dropped my iphone. in our garage. again. i think it did more damage than the first time. yikes! will i ever learn?
you can read more about our life group here.