easier than it looks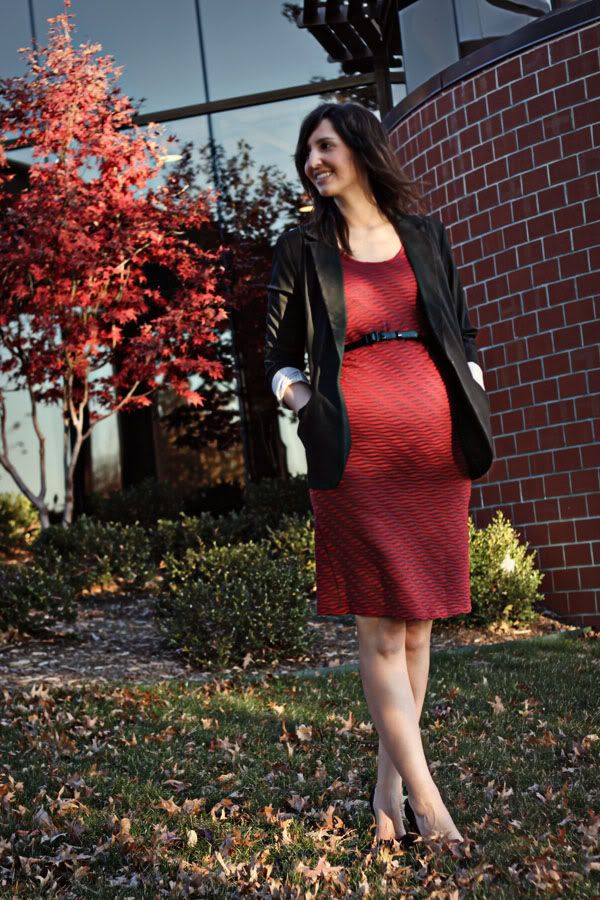 when: thursday, nov. 17, 2011
what i wore:
dress: c/o soon maternity
blazer: target
belt: from an h&m dress
shoes: caparros via dsw
where: work
did you guys have an awesome weekend?! we had a wonderful trip, and now it's back to reality! we got home late last night but i hope to get my photos uploaded soon.
this is my third look in the soon maternity blogger's style challenge. i'd really appreciate your votes again! you can like my photo on facebook here. and leaving a comment on the photo counts as an additional vote!
i got a lot of compliments on this one, and a few of them were from my husband. i said if dressing up was always this easy and comfortable, i'd do it a lot more often.