ultrasounds are the coolest thing ever.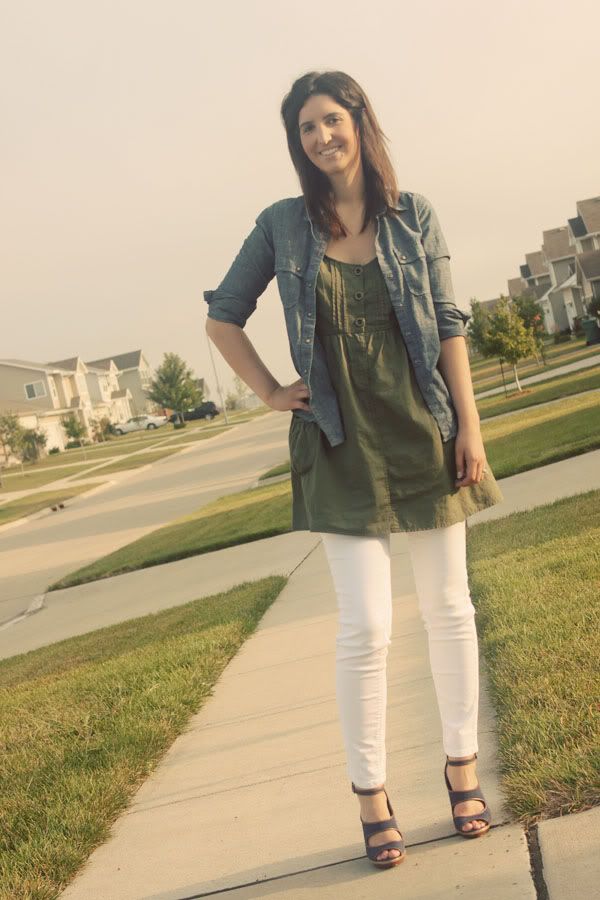 when: wednesday, aug. 17, 2011
what i wore:
shirt: banana republic
dress: target (gift from my mom)
pants: hand-me-down from linda (mossimo via target)
shoes: lela rose for payless
where: work, ultrasound
as soon as mid-august hits, i am done dressing for summer. i want fall! so i rebel, piling on layers. these white jeans helped me look summery, but you can also bet i'll be wearing them past labor day. i really like how linda styled them before shipping them to me. (thanks again, friend!)
i woke up today feeling the best i've felt since i found out i was pregnant. maybe it was because i knew we were leaving work early for our first ultrasound. or maybe i'm finally starting to come out of the first trimester exhaustion (i can only hope!). either way, this was the first time in about a month that i've felt like showering, getting dressed and wearing heels!
phew. i was starting to get worried.
des moines girls, check out my fun hair feathers from jessica beaver at bella salon and spa:
and, here's the first photo of our little squirt: (!)