his + hers: wide open spaces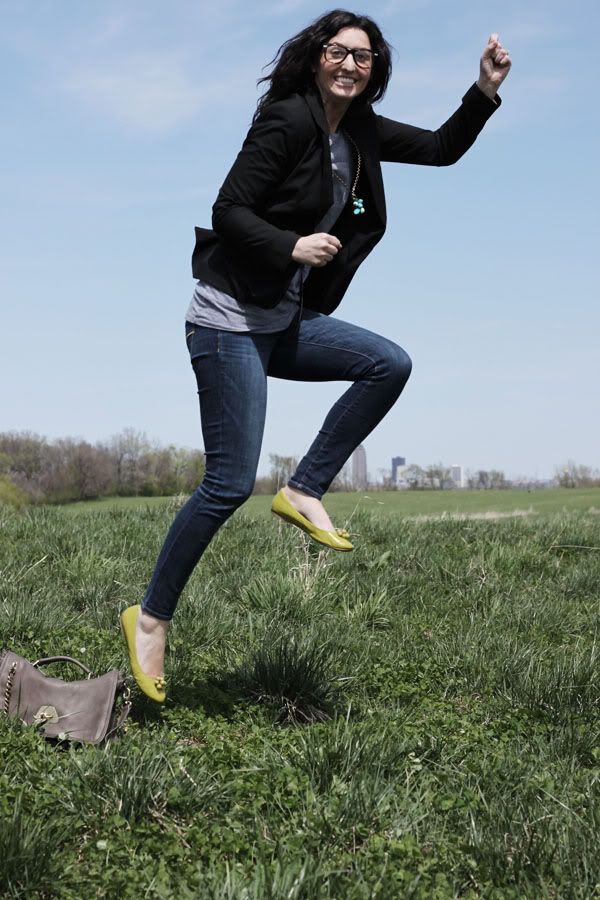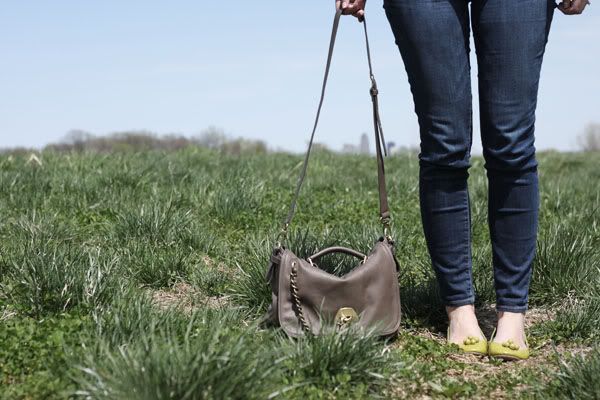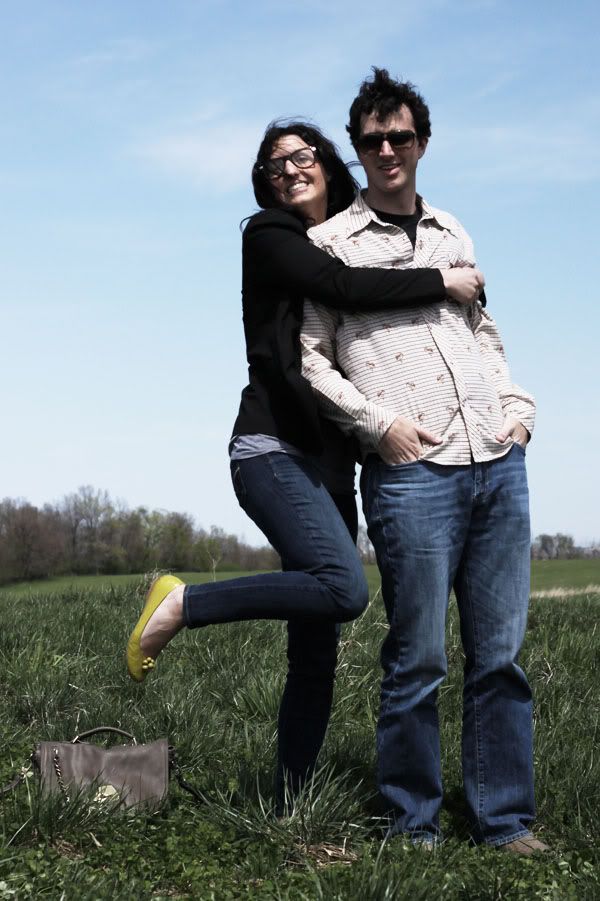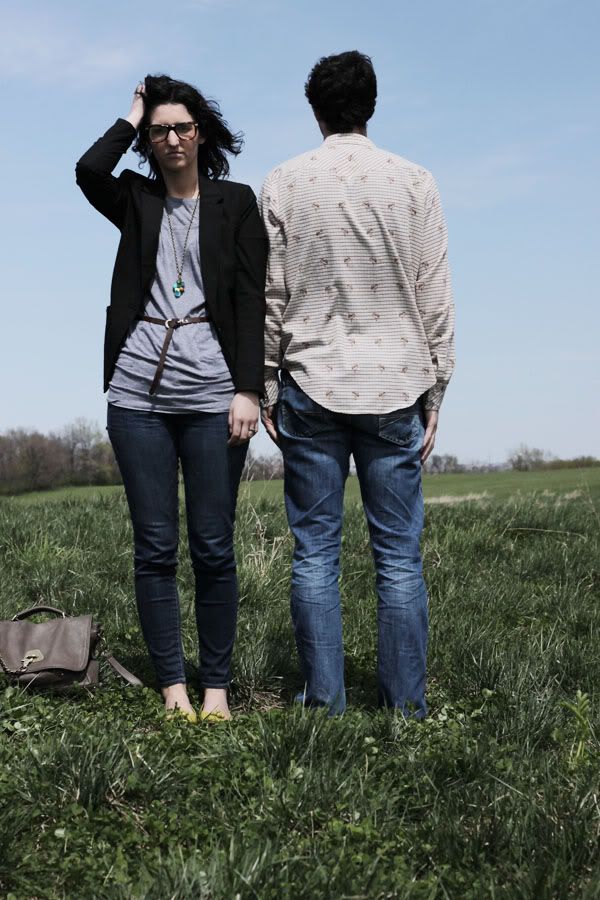 when: sunday, may 1, 2011
what he wore:
sunglasses: gift, original penguin
t-shirt: band t
button-up: gift, paul frank
jeans: express
shoes: target
watch: fossil 
what she wore:
tunic: american apparel
blazer: target
glasses: charlotte russe
belt: swapped at TxSCC
necklace: gap
jeggings: american eagle
shoes: swapped at TxSCC (old navy)
purse: le mode accessories
where: church, lunch date
hi, friends. i've got lots of photos today…hope you're cool with that.
we had an open house yesterday, so we had to get out and find something to do. on our way to our friends' house, we found this secret location and took a bunch of fun photos. we just fell in love with this big grassy field and you can tell how happy we are in these pictures. i love how you can see the downtown skyline also.
fun fact: eric's shirt has cute little old video cameras on it!
some more, because i just can't help myself. (each monday you can also see our iphone photos from over the weekend on our family blog.)