my outfit: snappy snappy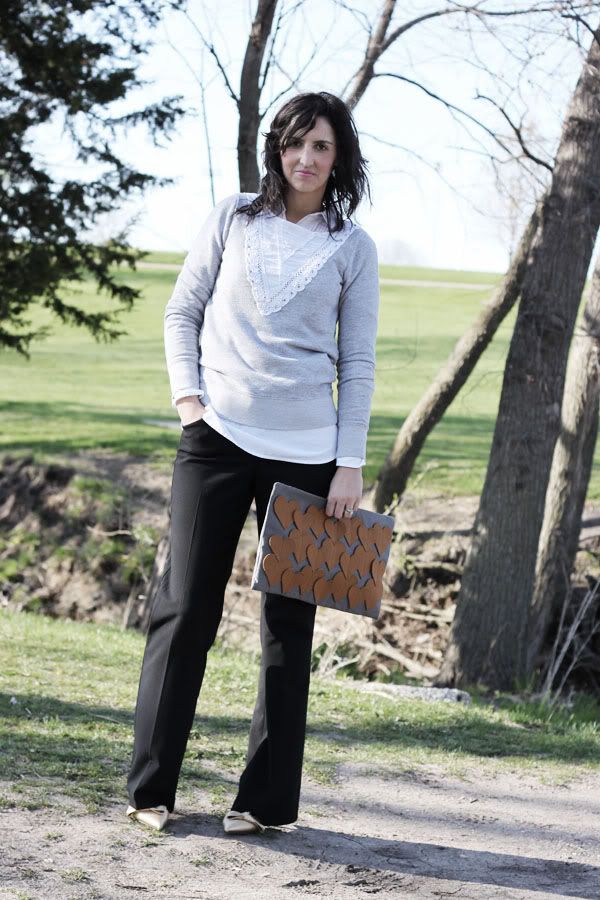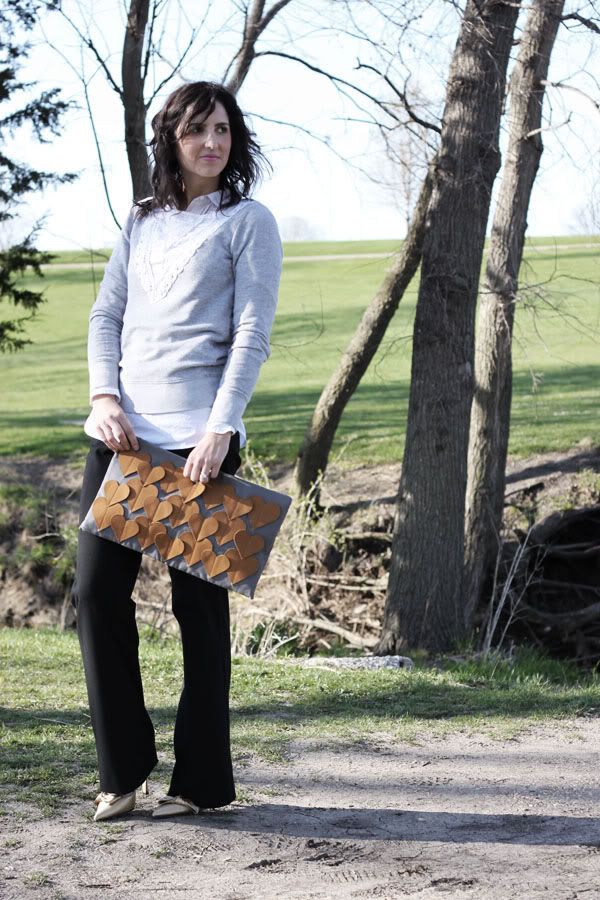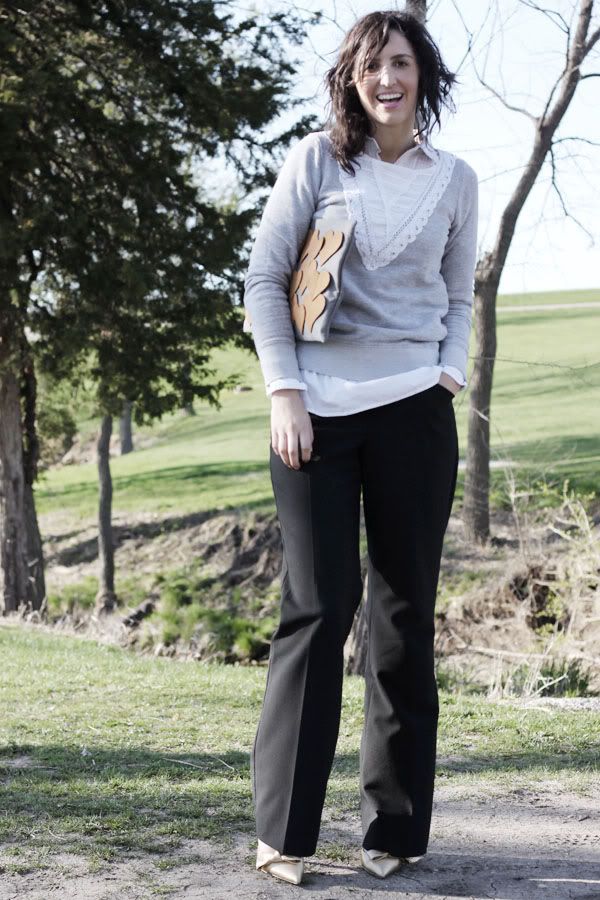 when: thursday, april 28, 2011
what i wore:
shirt: j.crew
sweater: urban outfitters
pants: express
shoes: caparros via dsw
clutch: c/o krust 
where: work
well, there's nothing casual about this one. i'm sorry if you came here looking for snappy casual; i guess she's taking a day off.
it was a dress-up day at work, and i was actually kind of excited after seeing this on pinterest because i wanted to try it! i know i'm not wearing anything from j.crew, and i don't look like her at all, but i walked around all day feeling like i did.
please don't ruin it for me.
p.s. have you entered my giveaway yet to win this clutch, or whatever you want (with a $35 store credit) from krust?