recent purchase: winter coat + hat
last weekend i cashed in my $60 winter coat birthday coupon from eric for this black beauty from h&m: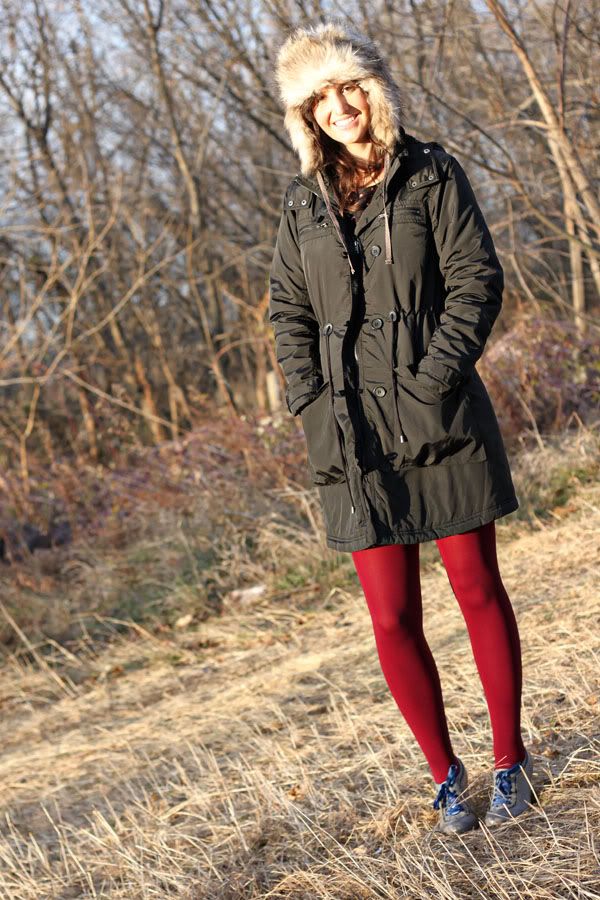 (i removed the fur from the hood last week when it was raining, because i didn't want it to get nasty.)
it's a little different than the one i thought i was going to buy. here's why:
this one is waterproof.
you guys were totally right that a white one would not have been a smart color choice.
it also came in green, which is what i was going to buy, but then it would be very similar to what i already have.
i think the black color is classy and it can work as a casual or a dressy coat.
i love the length of it! it's not the thickest coat but it fits great and zips over my belly as of now!
it cost $69.95, so i had to pay for $10 of it with my own money. totally worth it.
and i couldn't resist on the $13 fur hat! :)