chicken nugget catastrophe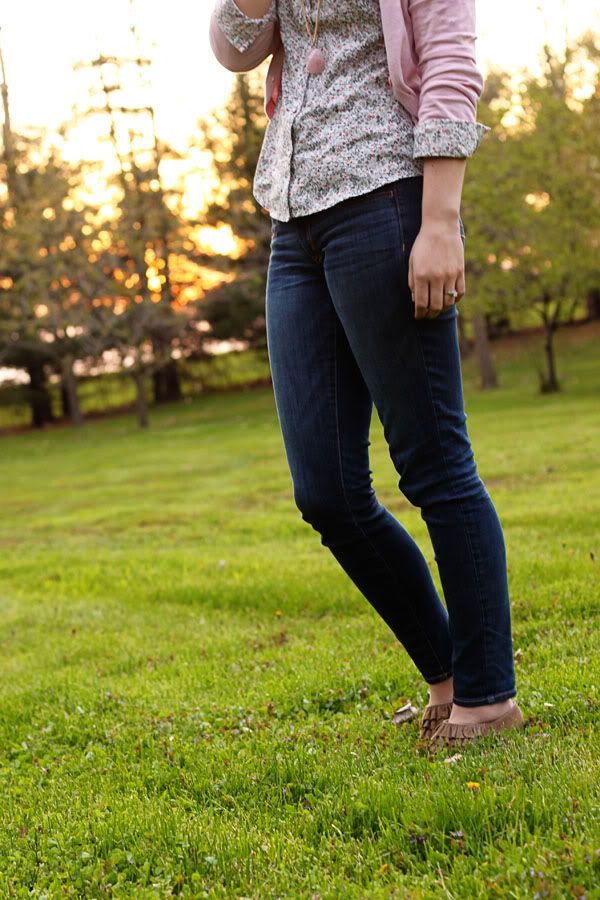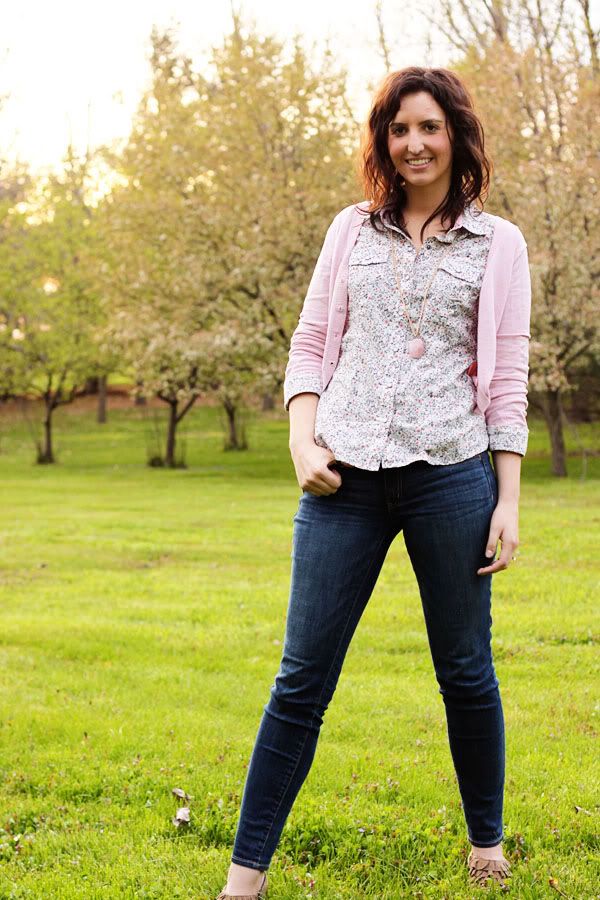 when: may 9, 2011
what i wore:
shirt: old navy
necklace: forever 21
cardigan: h&m
jeggings: american eagle
shoes: jessica simpson via DSW
where: work
did you know that eric and i argue our way through most of our photo shoots? we both take the blame and agree that eric needs to care more, and i need to care less. i guess i need to accept that i'm not a super model posing for a magazine cover… :)
it's best to wait to take photos until the sun starts going down, because the light is much softer and there are less shadows. the only thing i don't like about this is that by that time of night my hair is flat and my makeup is gone.
so about an hour before we took these photos, i was saying how we really needed to go and snap these because we were fighting the sun and i wanted to change out of these clothes and into my pajamas.
eric was rushing around to make dinner and, in doing so, burned seven of his fingers on our oven stone! it was terrible!
he wrote a blog post about his burns (nothing graphic, i promise), that you should check out if you want to hear his side of the story.
i don't mean to be a downer, but i can't think of anything else when i look at these photos!