out and about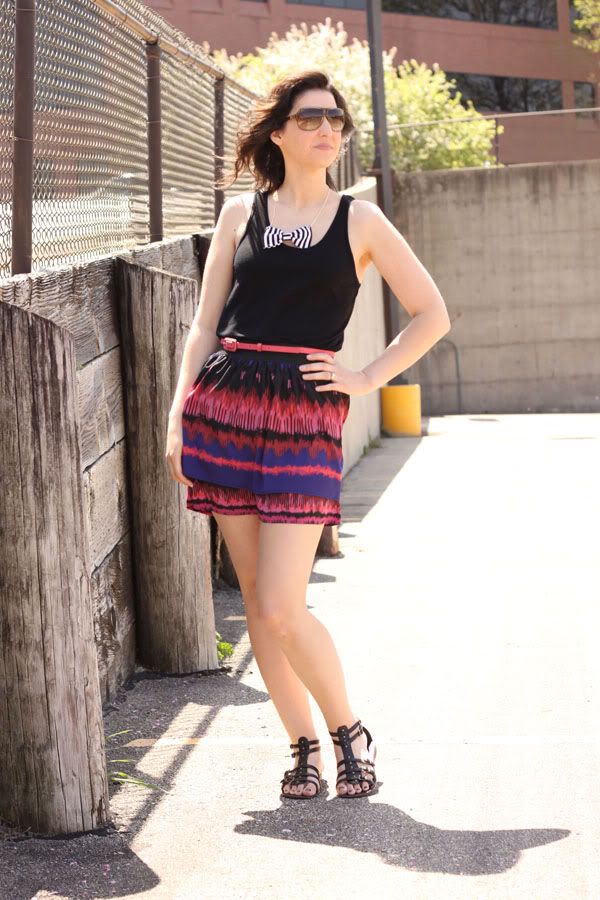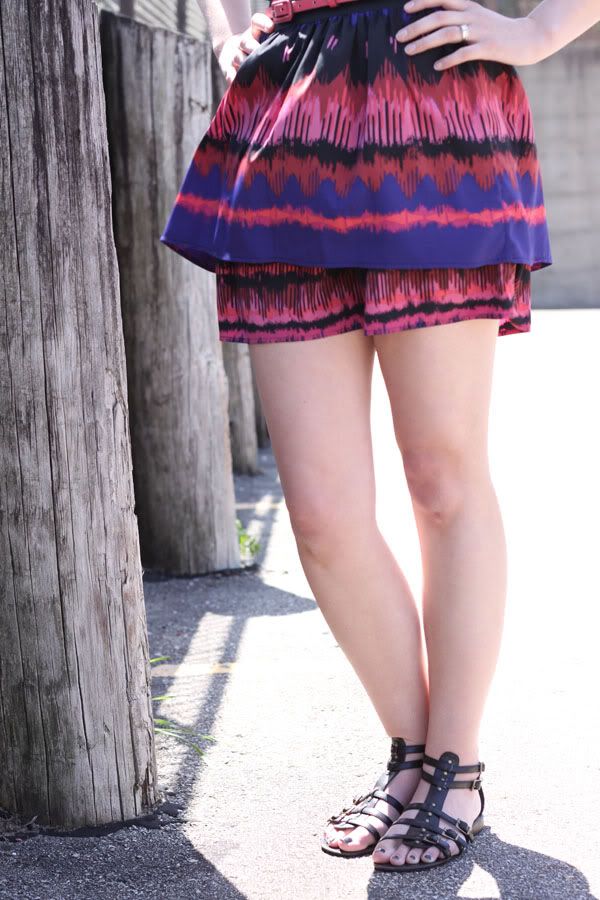 when: saturday, may 7, 2011
what i wore:
sunglasses: gift, original penguin
necklace: c/o hollydoll
tank: american apparel
belt: the limited
skirt: lc lauren conrad (hand-me-down from linda)
sandals: target
where: porch sale, errands, traveling to wedding
my dear friend linda sent me a package last week and nearly doubled the number of skirts in my closet. she has a one-in-one-out policy with her closet. every time she buys a skirt, she donates a skirt. and this time 'round, she chose me to be her honorary little sister to receive three amazing skirts. how sweet is that? it got me so excited for summer (in texas, where she lives, she's been wearing dresses and skirts for two months now!).
we've been enjoying some warmer temperatures in iowa lately (we broke the record a few days ago). eric and i had a list of (fun) errands to run and i thought this would be the perfect little thing to wear. and it was.
i hope you're enjoying the weather where you are!