man, i feel like a woman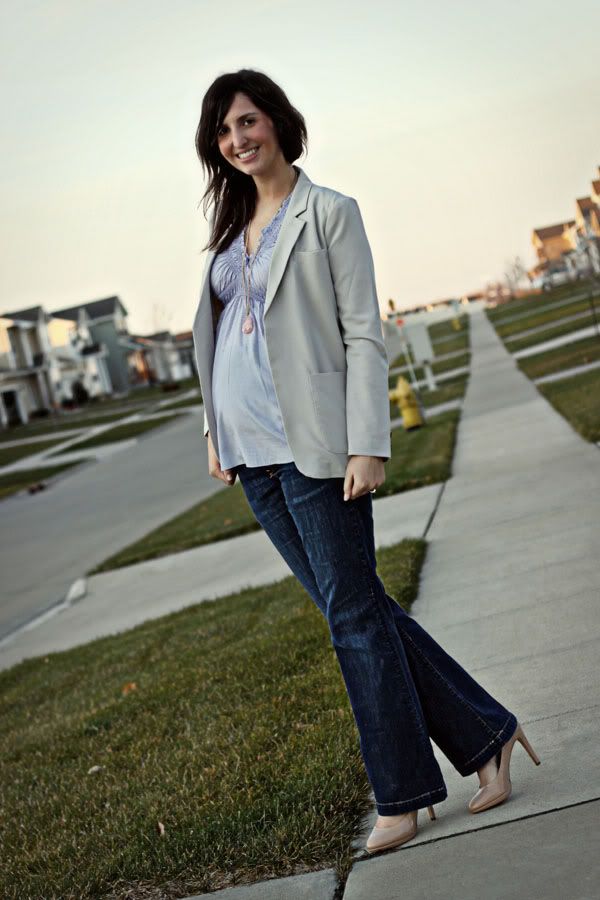 when: thursday, nov. 17, 2011
what i wore:
top: c/o soon maternity
blazer: heritage 1981
necklace: forever 21
pants: gap maternity (borrowed)
shoes: target 
i think this is my favorite look from the soon maternity blogger's style challenge. it's just so…feminine. which isn't a word i typically use to describe my style. yay for pregnancy curves!
can i ask for your votes one last time? i promise this is it! :) you can like and comment on this outfit HERE. the contest ends on monday. thank you so much!
+ another big thanks to soon maternity for the opportunity!